Resource Guide
for School Girls; Or, The African Mean Girls Play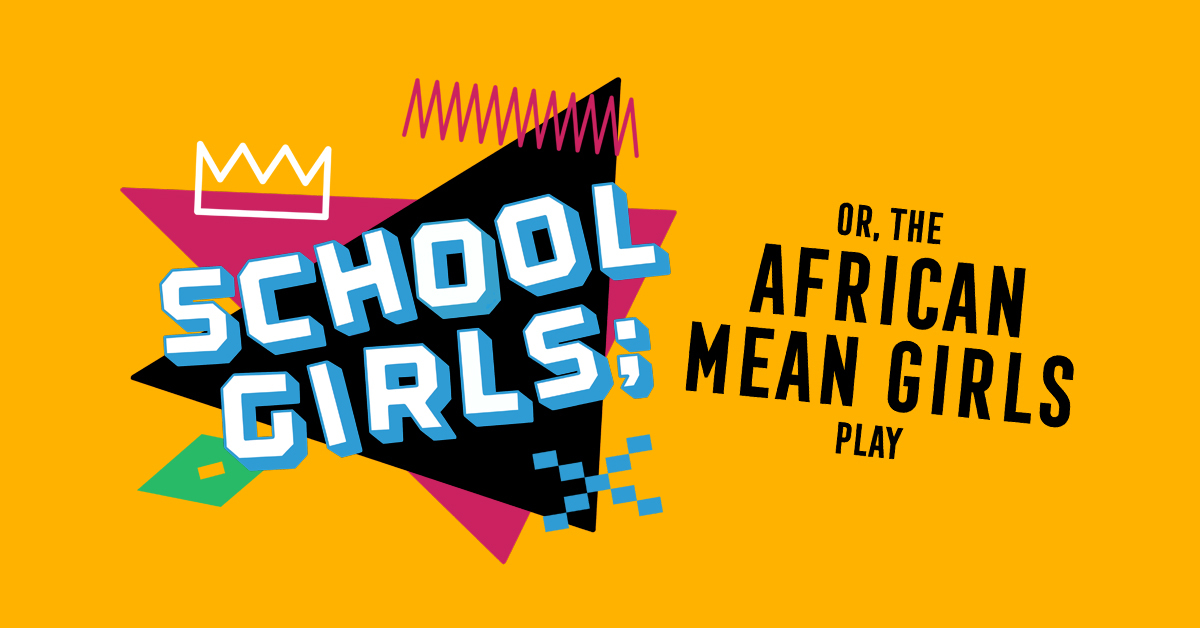 Student Matinee Curriculum
Portland Center Stage's Student Matinee Program seeks to provide all young people with opportunities to experience and directly participate in the art of high-quality, professional theater in a context that supports their education. The following is designed to help students explore themes found in our production of School Girls; Or, The African Mean Girls Play. We encourage you to choose the most appropriate activities for your group and adapt as needed.
GOALS
To encourage personal connections between the students and the major themes of the play.
To excite students about the story and introduce the theatrical elements of the production.
To engage students using the actors' tools (body, voice, imagination).
DISCUSSION QUESTIONS
1. The idea for School Girls is reported to be inspired by a controversy at the 2011 Miss Ghana pageant. The winner, Yayra Erica Nego, was an American-born and Minnesota-raised biracial woman. Officials claimed that her father was from the obscure Volta region of Ghana but never confirmed his name or whereabouts. In a world where white is beautiful, was it an attempt by the Miss Ghana Pageant officials to have a more viable and perhaps winning contestant in the Miss Universe pageant? Explore this connection to the play and the inspiration from the 2004 movie Mean Girls.
2. From Jocelyn Bioh in interviews about this play:

Part 1: "I think the message of School Girls is ultimately loving yourself and owning your beauty," Bioh told ESSENCE. "We as Black women live in a society where we are constantly compared to a European standard. We are bombarded with images that reinforce the ideology that Black is not desirable. I am of the mind that it is never too early (or late!) to educate people on all of the 'isms' that derive from racism —and colorism is one that directly affects the Black community, both here and abroad."

Part 2: "Colonialism completely devastated and ravaged so many African nations, and it's really sad how much of that influence has continued to infiltrate African society," says Jocelyn. "The fact that so many women are made to feel that they need to look other than what they look like biologically in order to feel beautiful is a very sad state." From Lenny by Olivia Clement

Discuss these quotes from playwright Jocelyn Bioh and the ramifications on women in today's society facing these judgements and standards.
3. Though the play takes place in Ghana, the story and characters feel very familiar. So many of us will recognize the kind of self-loathing these young women endure. "Yet that's not to say it isn't a fun time at the theater; School Girls has the audience in hysterics within the first five minutes. And that's on purpose." From Jocelyn's perspective, comedy is a way of inviting people in to relate to foreign characters and situations. Laughter lends any story universality, says the playwright. "When people feel like they're having a good time, it releases them to connect and open their ears and hearts." What is the benefit of putting a comedic lens on the themes of the play and why would that resonate with an audience?
4. Use the following articles to fully investigate the full effect of colorism in today's society and what we need to change:


Portland Center Stage is committed to identifying & interrupting instances of racism & all forms of oppression, through the principles of inclusion, diversity, equity, & accessibility (IDEA).