School Girls Cast & Creative Team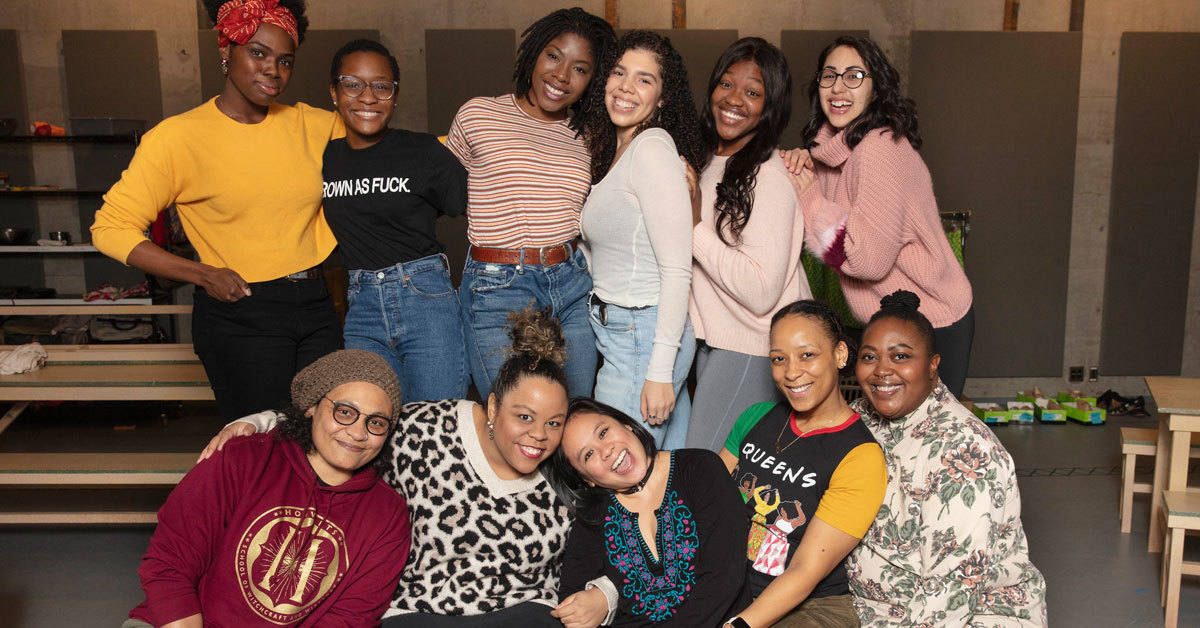 School Girls; Or, The African Mean Girls Play
Written By Jocelyn Bioh
Directed by Lava Alapai
| | |
| --- | --- |
| Kisha Jarrett | Headmistress Francis |
| Kayla Kelly | Mercy |
| Tonea Lolin | Gifty |
| Treasure Lunan | Nana |
| Tamera Lyn* | Ama |
| Andrea Vernae* | Paulina Sarpong |
| Morgan Walker* | Ericka Boafo |
| Sara Williams* | Eloise Amponsah |
*Member of Actors' Equity Association, the Union of Professional Actors and Stage Managers in the United States.
| | |
| --- | --- |
| Lex Marcos | Scenic Designer |
| Wanda Walden | Costume Designer |
| Marika Kent | Lighting Designer |
| Phil Johnson | Sound Designer |
| Yetunde Felix-Ukwu | Dialect Coach |
| Kristen Mun* | Stage Manager |
| Macarena Subiabre | Production Assistant |
| Vonessa Martin & Chip Miller | Casting |
*Member of Actors' Equity Association, the Union of Professional Actors and Stage Managers in the United States.
Meet the Cast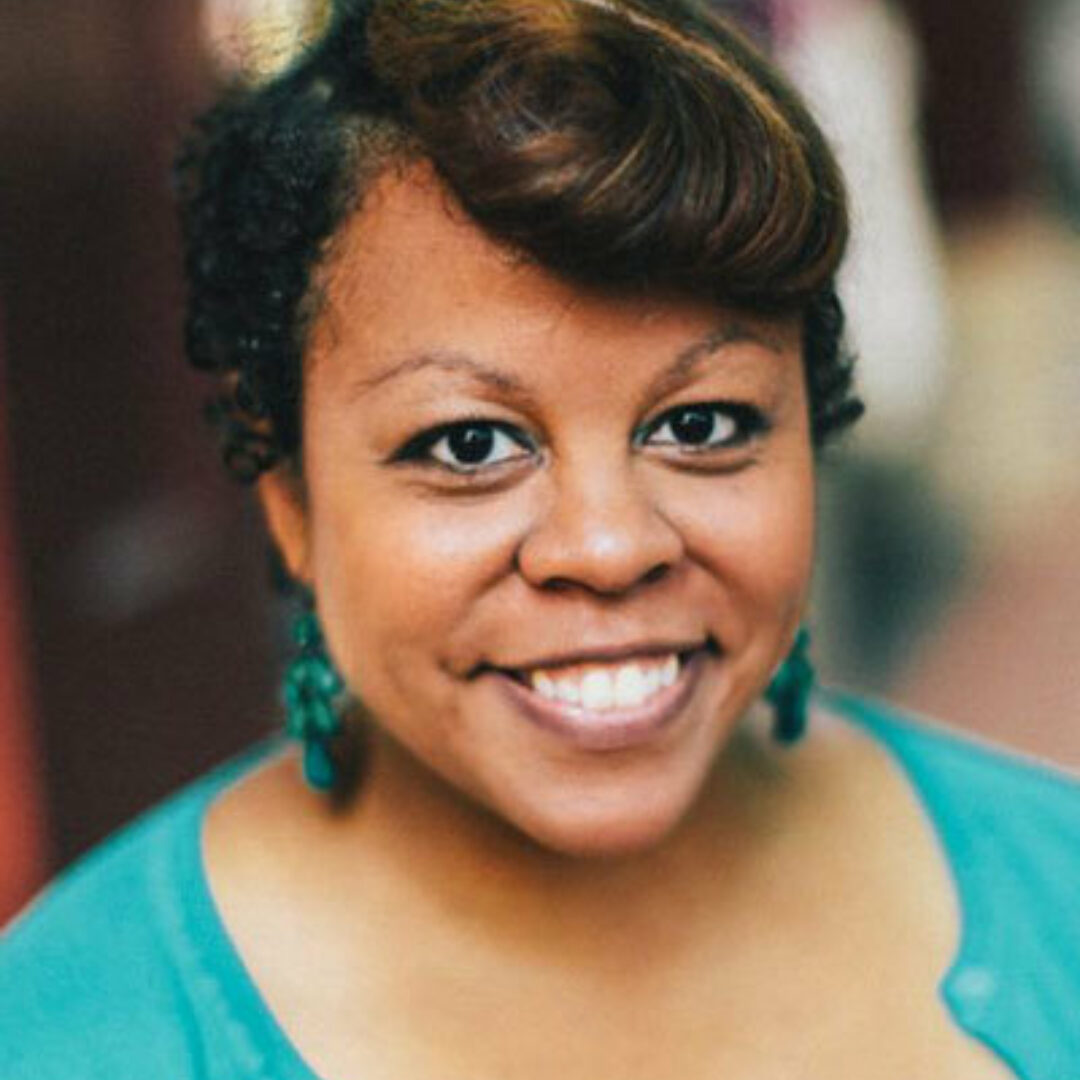 Kisha Jarrett, Headmistress Francis
Kisha is the audience development and marketing director at Artists Repertory Theatre as well as a writer, actor, musician, director, and storyteller. Born and raised in Virginia, she has lived all over the country (as well as in Barcelona and London) but now calls Portland home. She has performed for both stage and screen, been a musician at South by Southwest Music Festival, and designed costumes for stage and screen. While she was living in New York, she owned a bakery called Painted Lady Cakes. As a storyteller, she has performed for The Moth (2017 and 2018 GrandSLAM winner), Back Fence PDX, 7 Deadly Sins, Wildfang, and more. Currently, she is working on her second feature-length screenplay and writing her first novel.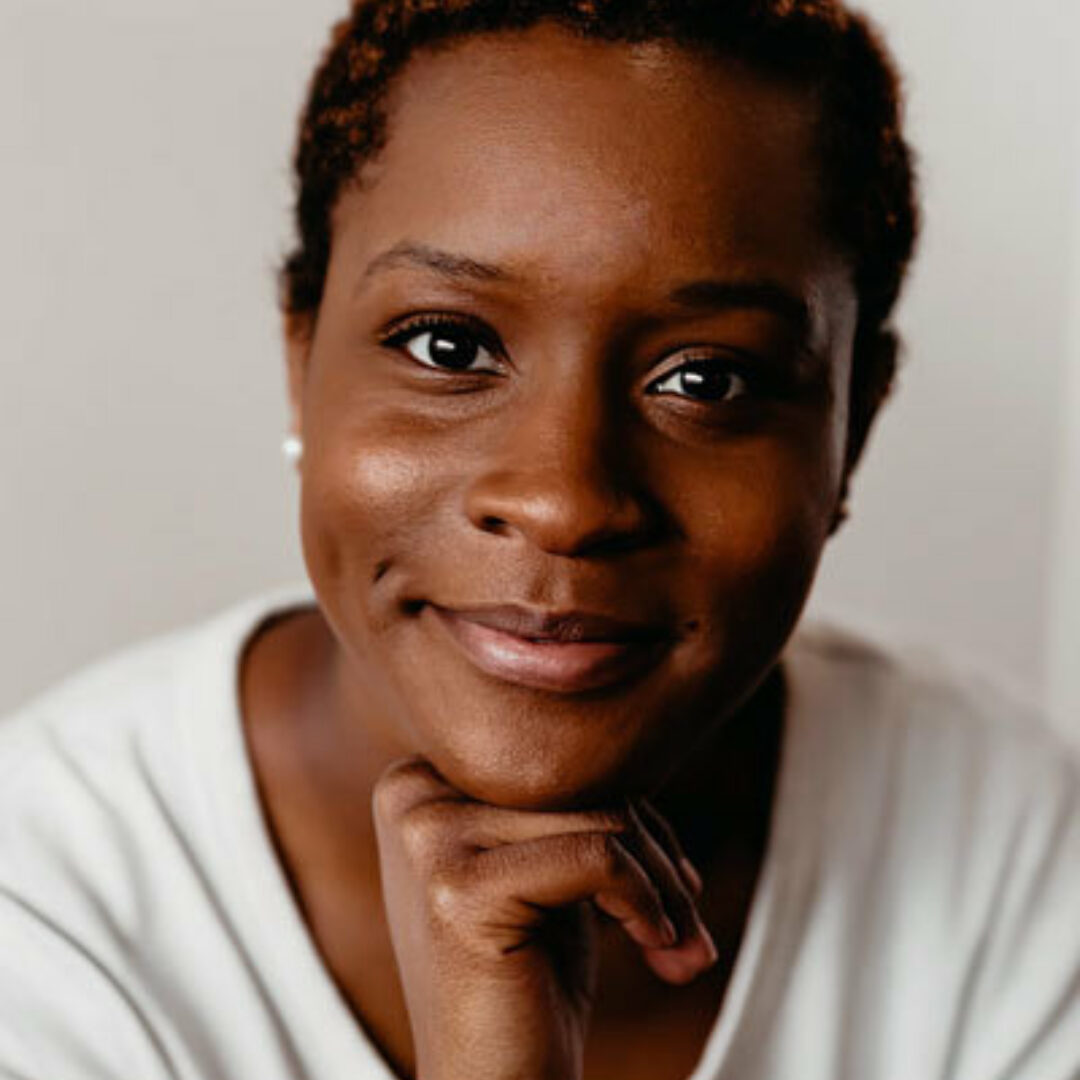 Kayla Kelly, Mercy
Kayla is so excited and grateful to be making her debut at Portland Center Stage at The Armory. Kayla is from Houston, Texas, and holds a Bachelor of Arts from Stephen F. Austin State University. After graduating from college, she joined Portland Playhouse as an apprentice. Previous credits include Miss Bennet: Christmas at Pemberley (Company of Fools), Peter/Wendy (Bag & Baggage), The Killing Fields (Orphic), Romeo and Juliet (Portland Actors Ensemble), Mme. Dudley in the original cast of Scarlet and A Christmas Carol (Portland Playhouse). Kayla enjoys dabbling in stand-up comedy, writing, and finding creation in everyday life. Thank you to my mom and dad, anyone who has ever believed in me, and everyone who has made this production possible. Representation truly matters!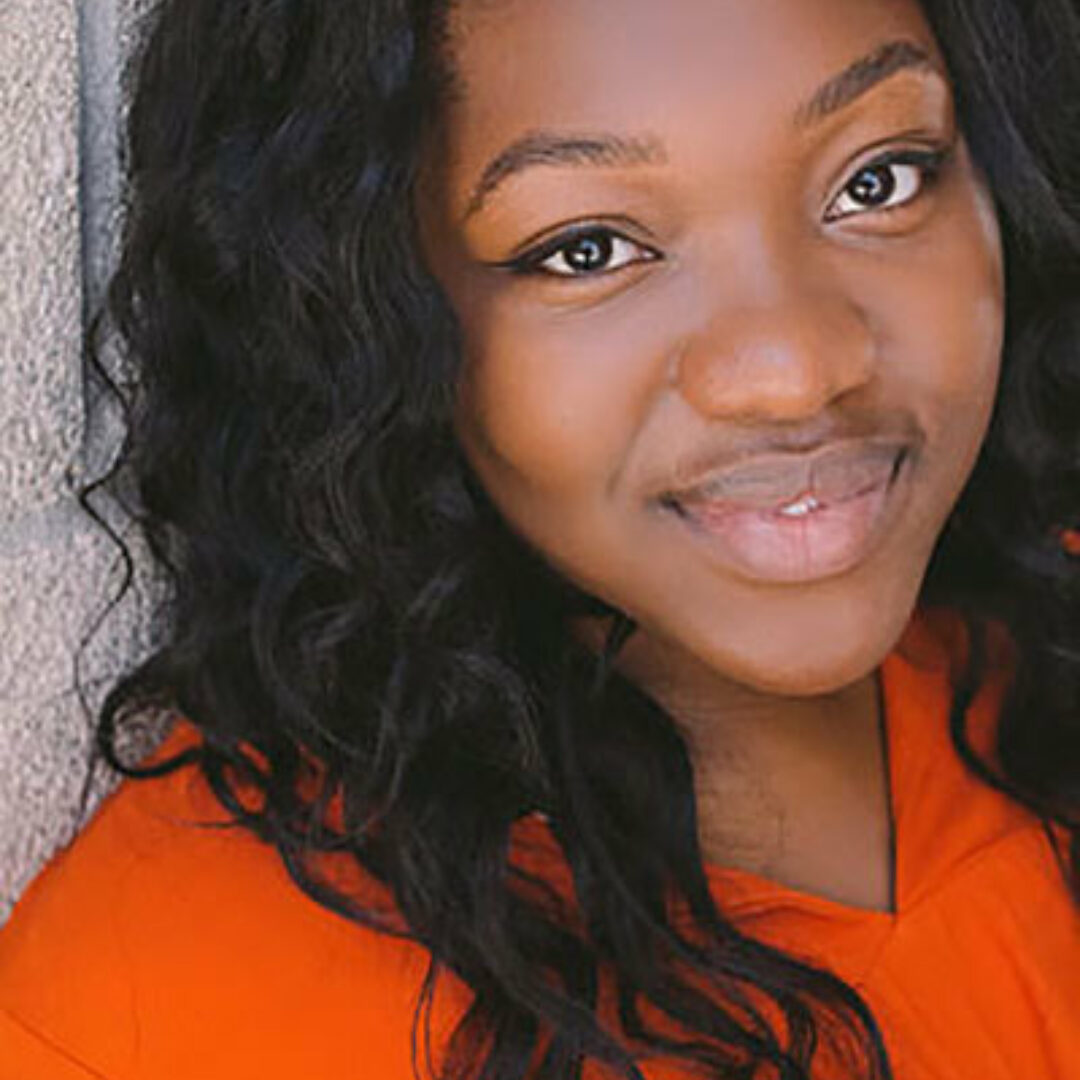 Tonea Lolin, Gifty
Tonea is thrilled to be making her Portland Center Stage at The Armory debut. Originally from San Diego, California, she fell in love with performing at age 12. She graduated with a B.F.A. in acting and a B.A. in linguistics from University of California Santa Barbara. Favorite credits include: The Lady of Intoxicating Romance in Made to Dance in Burning Buildings (Shaking the Tree Theatre), ensemble in Éxodo (Milagro Theatre), Sneezy in Snow White (Broadway Rose Theatre Company), and Venus in Venus (UCSB). She thanks her family and friends for their love and support in her artistic journey. This story and its message is so important for black women of all hues. Thanks to the cast and crew for this wonderful experience! Keep up with her next adventures on Instagram @thetoneajuanita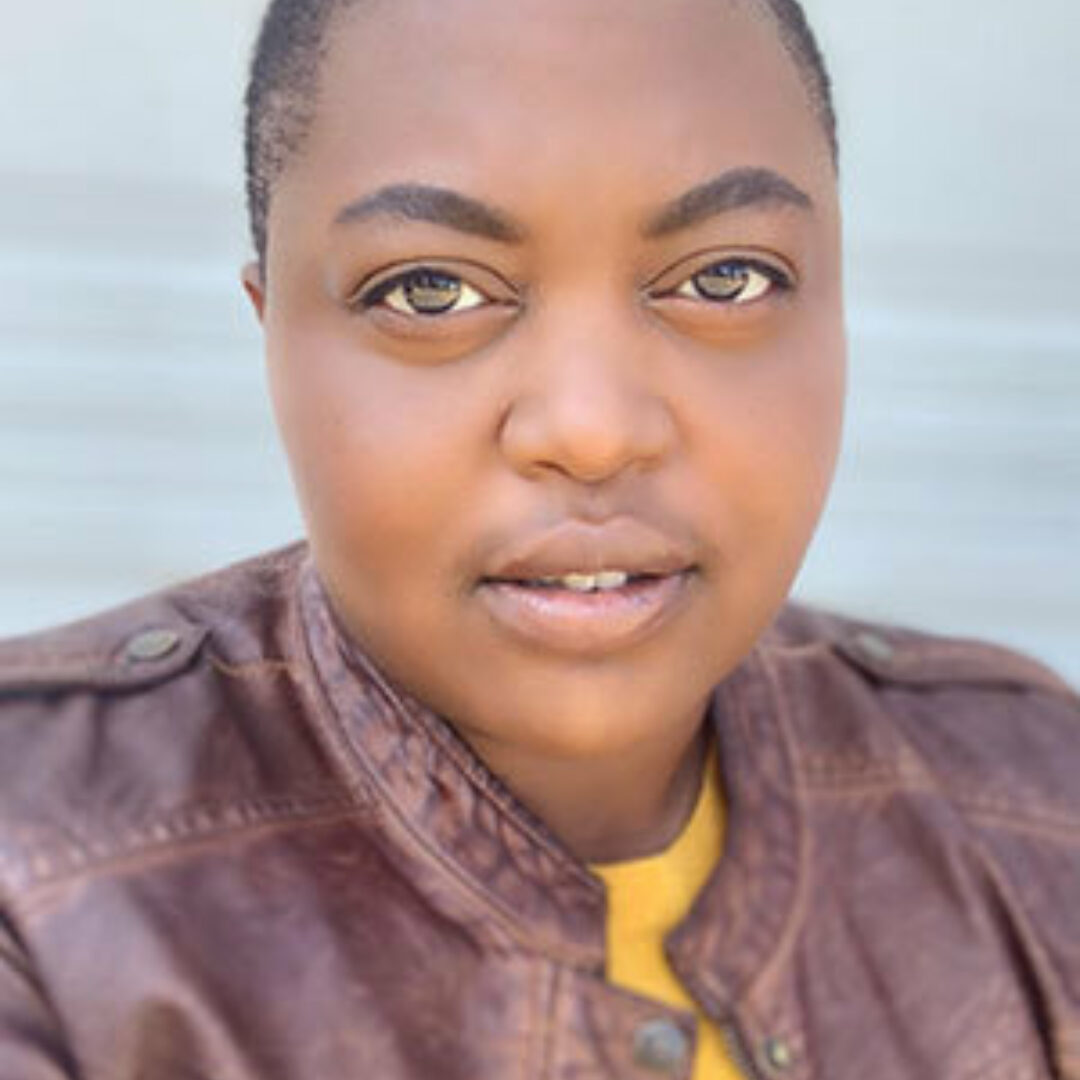 Treasure Lunan, Nana
Treasure is absolutely thrilled to be returning to Portland Center stage at The Armory for Schoolgirls; Or, The African Mean Girls Play. Recent credits include The Most Massive Woman Wins (Deep End Theater), Miss Bennet: Christmas at Pemberley (The Armory), and The Lunchroom for Hear Our Voices: A Staged Reading presented by Advance Gender Equity in the Arts. They are further delighted to be returning to The Armory later this season for The Curious Incident of the Dog in the Night-Time. Treasure is grateful to be a part of bringing this extremely important and extremely hilarious work to The Armory along with the rest of the amazing and talented cast and crew.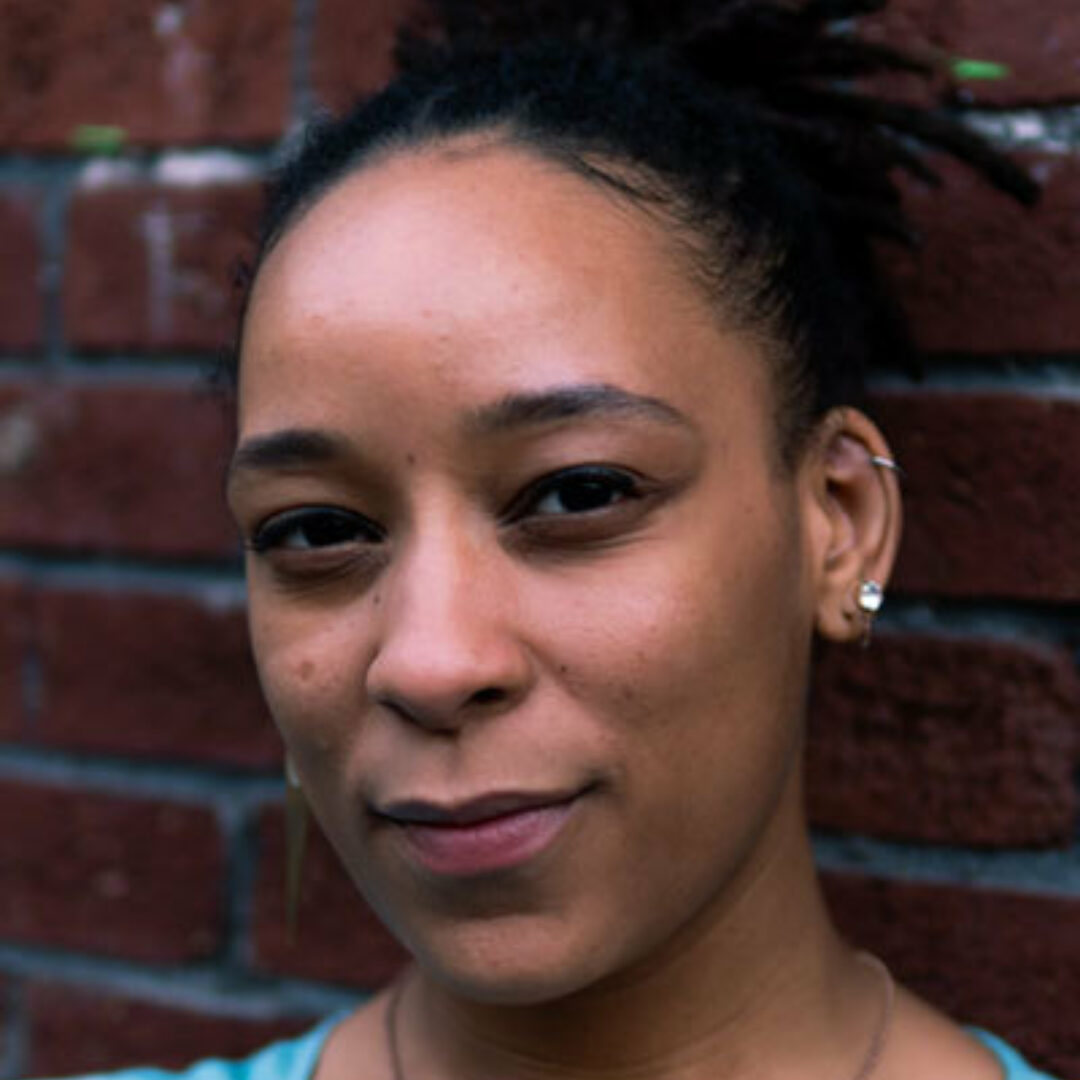 Tamera Lyn, Ama
Tamera is grateful to have this phenomenal experience, which marks her Portland Center Stage at The Armory debut! She was born and raised in Atlanta, Georgia, studied theater performance at Florida Agricultural and Mechanical University, and moved to Portland to develop her craft with Portland Playhouse as an apprentice. She performed in Skeleton Crew, the world premiere of Wolf Play (Artists Repertory Theatre), In The Wake (Profile Theatre), and Bakkhai (Shaking The Tree Theatre). Tamera has also done filmmaking work in Portland with NW Documentary and Open Signal Labs. She produces her visual work with Sunflower Creations, a production vessel she created as an undergrad. Tamera has created Wilted Flowers, Close Your Eyes, Road 35, and others. Watch her bloom at tameralyn.com. peace + blessings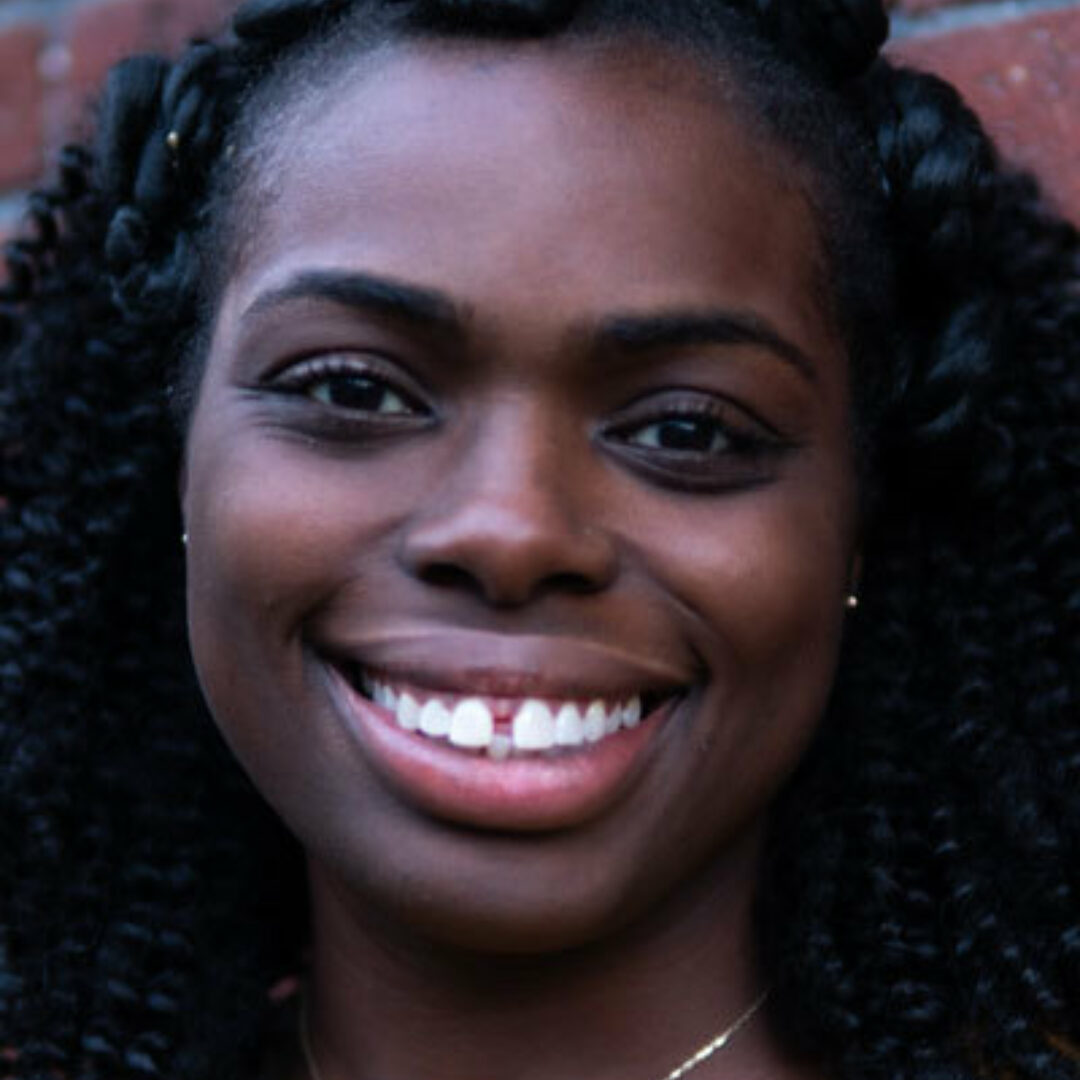 Andrea Vernae, Paulina Sarpong
Andrea is excited to return to be a part of Portland Center Stage at The Armory, following her recent debut in Redwood. Her favorite credits include: The Wolves at Portland Playhouse; JUMP, a co-production with Confrontation Theatre and Milagro Theatre;  Pen/Man/Ship at Portland Playhouse; and Everybody at Artists Repertory Theatre, where she is also a resident artist. This performance is dedicated to her family and to every brown skin girl who ever thought of herself as less than because of her complexion. This performance is for you. You are beautiful.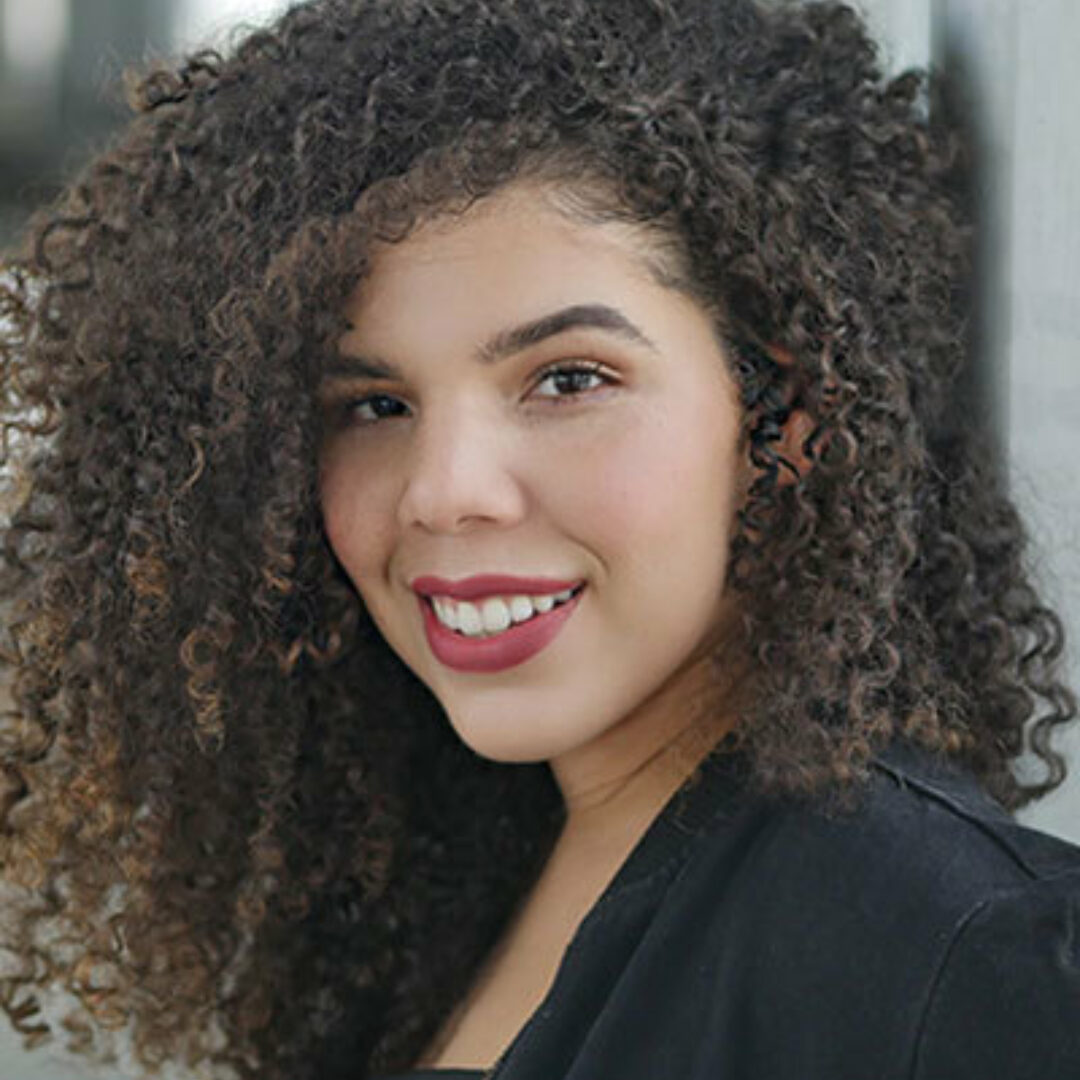 Morgan Walker, Ericka Boafo
Morgan is a New York-based actor making her debut at Portland Center Stage at The Armory. Regional credits: School Girls; Or, The African Mean Girls Play (Kansas City Repertory Theatre); Beehive: The '60s Musical, Cinderella, The Game's Afoot, The Sound of Music (Okoboji Summer Theatre); Show Boat, Cats, A Spectacular Christmas Show, Into the Woods (Musical Theater Heritage); Footloose (Starlight Theatre); Once On This Island (Spinning Tree Theatre). Education: B.F.A. in musical theater, Stephens College. Instagram: @reklawnagrom. AEA member.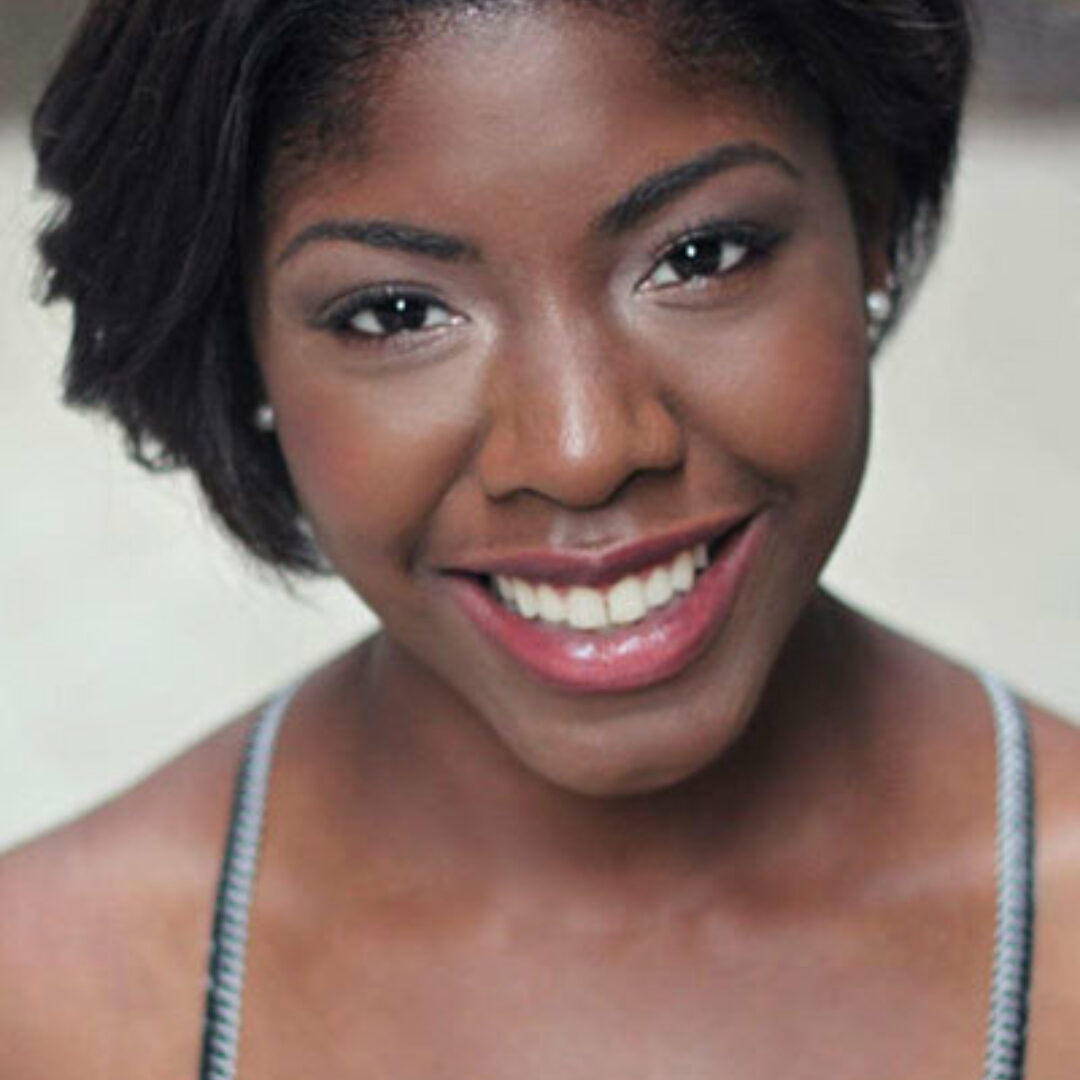 Sara Williams, Eloise Amponsah
Sara is a proud graduate of The School at Steppenwolf ensemble training program and has completed extensive First Folio training with Chicago Shakespeare Theater. Select Chicago credits include: Best of Enemies (Artists' Ensemble Theater), Hamlet and Coriolanus (The Shakespeare Project of Chicago). Select Pittsburgh credits include: Girls Only — The Secret Comedy of Women (Pittsburgh CLO), Belfast Girls (Ghostlight Theatre Troupe), 1984 (Bricolage Production Company), Afternoon of the Elves (Playhouse Jr.), The Alchemists' Lab (Pittsburgh Playhouse), Phaedra (Point Park University), and The Legend of Georgia McBride (Barebones Productions). Sara has also developed a number of new works with the City Theatre Company of Pittsburgh, including Amerkin by Chisa Hutchinson and Wade by Isaac Gomez. Commercially, she has worked on campaigns for the NFL, Fisher Price, Spirit Airlines, and RCN Cable. S/o to Stewart Talent.
Meet the Creative Team
Jocelyn Bioh, Playwright
Jocelyn Bioh is an award-winning Ghanaian-American writer and performer from New York City. Her plays include School Girls; Or, The African Mean Girls Play (The Kilroys' List, 2016; Center Theatre Group; MCC Theater; Lucille Lortel Award; OCC John Gardner Award; Hull-Warriner Award; Drama Desk nomination; Drama League nomination; Off-Broadway Alliance nomination), Nollywood Dreams (Cherry Lane Theatre Mentor Project, 2017; The Kilroys' List, 2015), and African Americans (produced at Howard University, 2015; Southern Rep Theatre Ruby Prize Award finalist, 2011; O'Neill Theater Center semifinalist, 2012). Jocelyn conceived and wrote the libretto for The Ladykiller's Love Story (music and lyrics by CeeLo Green) and Goddess (book writer). She has also been a staff writer for the Netflix TV shows Russian Doll and Spike Lee's She's Gotta Have It. Jocelyn received her M.F.A. in theater/playwriting from Columbia University. She is under commission with Manhattan Theatre Club, Williamstown Theatre Festival, Second Stage Theater, and Atlantic Theater Company, and is a resident playwright at LCT3. As an actress, Jocelyn's credits include: In the Blood (Signature Theatre; Drama Desk nomination, Best Featured Actress), Everybody (Signature Theatre; Lucille Lortel Award nomination, Best Supporting Actress, 2017), Men on Boats (Clubbed Thumb at Playwrights Horizons), The Curious Incident of the Dog in the Night-Time (Broadway; Tony Award-winner for Best Play, 2015), An Octoroon (Soho Rep; Obie Award-winner for Best Play, 2014), Booty Candy (Wilma Theater), Seed (The Classical Theatre of Harlem; AUDELCO Award nominee), and Marcus; or the Secret of Sweet (City Theatre Company). She also originated the role of Topsy in the world premiere of Neighbors (The Public Theater; AUDELCO Award nominee). Film/TV acting credits include: Ben is Back (Black Bear Pictures), Russian Doll (Netflix) Blue Bloods (CBS), The Detour (TBS), The Characters (Netflix), Louie (FX), and One Life to Live (ABC).

Lava Alapai, Director
Lava is so happy to be directing her first show at Portland Center Stage at The Armory! She has been creating theater in Portland for over a decade. Some of her recent directing credits include Is God Is for Washington Ensemble Theatre; The Revolutionists and An Octoroon (co-direction) for Artists Repertory Theatre (Resident Artist); Columbinus, Charlotte's Web, and Locomotion for Oregon Children's Theatre. She is a proud member of the Stage Directors and Choreographers Society (SDC). She would like to thank the amazing team and beautiful cast for giving her the opportunity to spend this time with them, and her wife, Alex, for supporting her always.
Lex Marcos, Scenic Designer
Lex is based in Seattle and originally from Manila, in the Philippines. He studied painting and art history at the University of the Philippines, Diliman. He designed sets in Manila for nine years. In 2017, he got his M.F.A. in scenic design at the University of Washington School of Drama. He has designed shows for ArtsWest, Intiman Theatre, Sound Theatre Company, and Washington Ensemble Theatre, and will design an upcoming show for ACT. He is the resident scenic designer for Tacoma Arts Live. His works "Ang Post Office ng Hari" and "Umaaraw Umuulan Kinakasal Ang Tikbalang" were selected for a Philippines exhibit in the Prague Quadrennial of Performance Design and Space in 2011 and 2015. He was nominated for the 2019 Gregory Award for Outstanding Scenic Design for his work in Parliament Square produced by Pony World Theatre.
Wanda Walden, Costume Designer
Wanda has costumed plays for more than 30 years. Wanda is the recipient of the 2018–2019 Drammy Award for Outstanding Season. Some of her credits include The Brothers Paranormal (Media Rites); The Wolves, Crowns, How I Learned What I Learned (Portland Playhouse); It's a Wonderful Life, Skeleton Crew, An Octoroon, We are Proud to Present … (Artist Repertory Theatre, she also created a visual presentation of these productions that was exhibited in the lobby); Mother Courage, Ruined, Fires in the Mirror, The Secretaries (Profile Theatre). Wanda is the resident costumer for PassinArt, where her credits include Black Nativity, No Play, and Two Trains Running. Wanda has been commissioned twice by the Susan G. Komen Foundation of Oregon and SW Washington to design the Worship in Pink artwork to support breast cancer awareness.
Marika Kent, Lighting Designer
Marika designs for new and classic plays, musical theater, opera, dance, experimental theater, puppetry, and site-specific performance. Recent and upcoming projects: Reconstruction (The TEAM, dir. Rachel Chavkin); Jazz Singer (Abrons Arts Center); 25th Annual Putnam Country Spelling Bee (ACT of Connecticut); No Child, Memphis, Peter and the Starcatcher (Cape Fear Regional Theater); Ajijaak on Turtle Island (IBEX Puppetry, The New Victory); Roan @ The Gates (Luna Stage); Chimpanzee (HERE Arts); Perp, Abigail's Party (The Barrow Group); Generation NYZ, Alaxsxa/Alaska, Beyond Sacred (Ping Chong + Company); Cheryomushki, Albert Herring, The Snow Maiden (Manhattan School of Music, Opera); She, No Words, Rhapsody in K (Ariel Rivka Dance). Proud member of Wingspace Theatrical Design. marikakent.com
Phil Johnson, Sound Designer
Phil is a visual and theatrical artist based in Portland and the host of the podcast Radical Listening (Coho Productions). His recent productions include Redwood, Miss Bennet: Christmas at Pemberley (Portland Center Stage at The Armory); Cop Out, Hands Up (August Wilson Red Door Project); A Doll's House, Part 2, Everybody, The Humans, An Octoroon (Artists Repertory Theatre); Twilight, Elliot: A Soldier's Fugue, The Antigone Project (Profile Theatre); Worse Than Tigers (A Contemporary Theater/Red Stage); Watsonville, Lydia, Contigo Pan y Cebolla (Milagro Theatre). Phil has a B.F.A. and M.A. from Ohio University. If you enjoyed the show, please comment @philjohnsonlive or visit philjohnsondesignstheworld.com for more content and show playlists.
Yetunde Felix-Ukwu, Dialect Coach
Yetunde is a theater and film actor, university instructor, dialect coach, and arts administrator. She is currently serving on the artistic staff at Kansas City Repertory Theatre. Recent theater credits include: A Christmas Carol, School Girls; Or, The African Mean Girls Play, Letters from Freedom Summer (KC Rep); The Wolves, Men on Boats, Babel (Unicorn Theatre); Secret Soldiers: Heroines In Disguise (The Coterie). Recent film credits include: Pheasants, Safe States. Recent dialect coach credits include: School Girls; Or, The African Mean Girls Play (KC Rep); Sarafina! (The Black Repertory Theatre of Kansas City). She is an M.F.A. graduate of the University of Missouri-Kansas City. As a member of the African Diaspora, she is extremely excited to be partnering with Portland Center Stage at The Armory on this poignant and deeply personal artistic work. Instagram: yetunde2.0
Kristen Mun, Stage Manager
Kristen was born and raised on the island of Oahu and holds a B.F.A. from Southern Oregon University. She is excited to return for her seventh season at Portland Center Stage at The Armory. Previous credits at The Armory include stage manager for Native Gardens, Until The Flood, Sense and Sensibility, Constellations, and Major Barbara; assistant stage manager for In the Heights, The Color Purple, Fun Home, and Astoria: Part Two; and production assistant from 2013 to 2017. Kristen is a proud member of Actors' Equity and is a freelance violence designer and teacher of stage combat. She sends her love to Adam and her family for always having her back.
Macarena Subiabre, Production Assistant
Macarena is excited to join Portland Center Stage at The Armory this season, where she was recently a production assistant for Miss Bennet: Christmas at Pemberley and In the Heights. She graduated in 2018 with a B.F.A. in stage management from the University of Utah, where she stage managed productions such as Arcadia, Cats, Into the Woods, Good Kids, and the U.S. premiere of The Beautiful Game. Other credits include: A Comedy of Tenors (Pioneer Theatre Company); How I Learned to Drive (Salt Lake Fringe Festival); and You're a Good Man, Charlie Brown (Salt Lake Shakespeare). She was also lucky to complete an internship with Cirque du Soleil where she worked on Zumanity and the Cirque Cabaret, 2018.
Portland Center Stage is committed to identifying & interrupting instances of racism & all forms of oppression, through the principles of inclusion, diversity, equity, & accessibility (IDEA).