Meet the Playwright of School Girls; Or, The African Mean Girls Play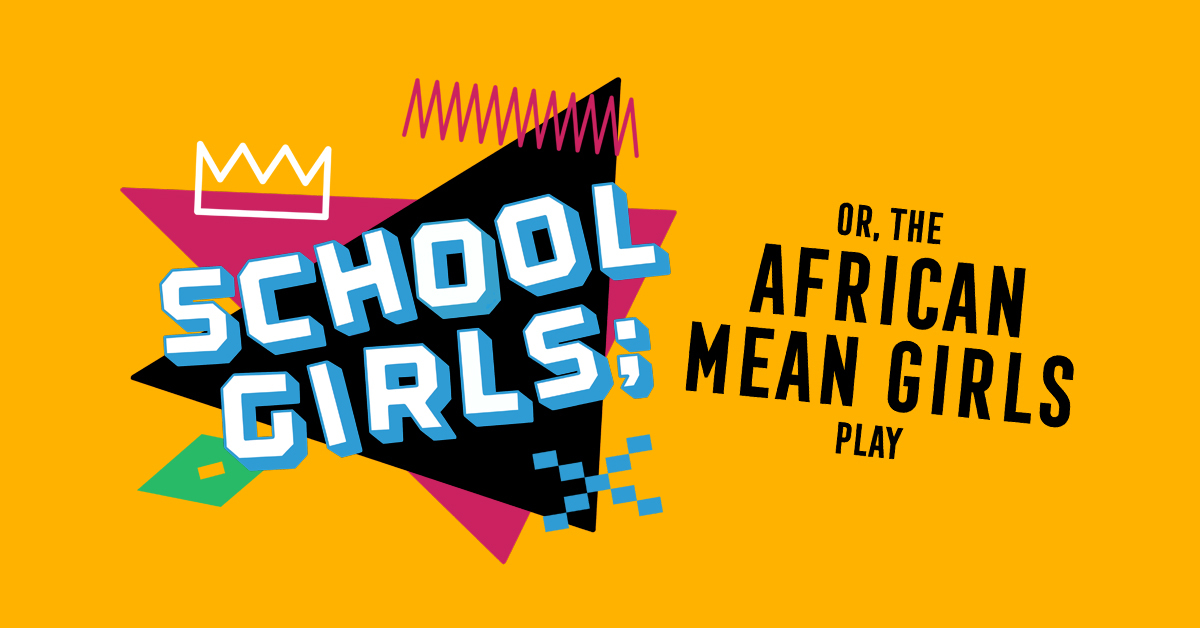 An Interview with Jocelyn Bioh
From an interview with Playbill By Felicia Fitzpatrick
"After she was cast as a cockroach in college—a role she politely declined—Jocelyn Bioh enrolled in her first playwriting class. She quickly realized she was a comedic writer, but kept hitting a barrier: the expectation that she, as a black woman and a daughter of Ghanaian immigrants, should be writing "poverty porn." When Bioh tried to meet expectations, "It was very clear that my voice did not inherently live in some dark place," she says.

So she continued acting in plays like Branden Jacob-Jenkins' An Octoroon and Tony-winning The Curious Incident of the Dog in the Night-Time. After her run in Curious Incident, Bioh "bet on herself" and focused on her writing career, promising her literary agent a finished play in six weeks. That play was School Girls.
The world premiere of School Girls; or, the African Mean Girls Play at MCC Theater in 2017, directed by Tony winner Rebecca Taichman, marked Bioh's professional playwriting debut—and the first time in two decades MCC produced a play by a black playwright. Earning the 2018 Lucille Lortel Award for Outstanding Play, the run was so successful that the play returns for a second engagement beginning October 16. And yes, the subtitle is a nod to Tina Fey's 2004 comedy Mean Girls.
But School Girls is not a literal African adaptation of Mean Girls. Moments of cafeteria banter and gossip may feel familiar, but themes of colorism and Western beauty standards are woven throughout, as the play's central group of girls at a boarding school in Ghana prepare for the 1985 Miss Ghana pageant. "I do believe that comedy is a funny way of being serious," Bioh says. "I am a dark-skinned woman, and growing up, I never compared myself to white people; I always felt inferior to lighter-skinned women [of color]. Putting [the experiences of colorism] out in such an explicit way was important to me."
Bioh doesn't necessarily write with a specific audience in mind. "There's a real universality to what I'm talking about," she says. That's my hope for all of my writing—that people will continue to see themselves in [different] ways and that new perspective will influence their actions."
Read the full article and explore images from the world premiere production at MCC Theater here.

In the Words of Jocelyn Bioh

Where Did School Girls Come From?

From an interview with The New York Times By Alexis Soloski:

"A year ago, the actress and playwright Jocelyn Bioh decided to write a play about African characters — a searing play, a brutal play, a play that theaters would finally produce. "I was going to write the 'poverty porn,' " she said. "The play about African suffering."
She ended up with "Happiness and Joe." It's a rom-com.
Ms. Bioh, a native New Yorker whose parents emigrated from Ghana in 1968, has made it her mission, theatrically and personally, to tell stories about African and African-American characters that buck expectation and defy stereotype...
....Later, at Columbia's School of the Arts, where she earned an MFA in playwriting and amassed a small mountain of student debt, she found herself encouraged to write anguished kitchen-sink dramas. They weren't a success. Her thesis play: "Salt on a Slug."
"I thought I was being so deep and it was so stupid," she said.
Taking a break from playwriting, she knocked on doors and sent résumés and showed up for local casting calls until in 2010 she snagged a part in Mr. Jacobs-Jenkins's "Neighbors," playing a character named Topsy, derived from the African-American minstrel tradition.
The play's director, Niegel Smith, watched her work with the sound designer to encapsulate 450 years of black female representation in one dance. "Jocelyn is go for broke, no stone unturned," Mr. Smith wrote in an email. "She's not an artist to be messed with."
Mr. Jacobs-Jenkins went on to write the part of the slave Minnie in "An Octoroon" specifically for her. Ms. Bioh's clever, jaunty performance landed every provocative line. ("I know we slaves and evurthang, but you are not your job," Minnie says as she sweeps.)
"So much of comedy is based on patter, on breath, on lifting the joke out of the text," Mr. Jacobs-Jenkins said in a recent phone interview. "She's just a heat-seeking missile in that way. I don't ever want to let her go."
...Ms. Bioh had realized that her voice was a comic one. "I've always moved through the world comedically," she said. "I don't know if I'd say I'm happy, you know, Disney Channel kind of happy, every time. But I always find humor in everything."
...She wanted to write about people like her Ghanaian relatives. "They're funny and wild and silly," she said. "They're everyday people who are just trying to pursue extraordinary lives."

"School Girls" was inspired in part by Ms. Bioh's mother, who grew up in Ghana and was, as the script notes, "a (proud) mean girl when she was in boarding school." MCC, an Off Broadway theater with a penchant for vivid, emotionally resonant comedy, like Robert Askins's "Hand to God" and Penelope Skinner's "The Village Bike," learned of the play when Jessica Chase, the artistic producer, attended a reading at the New Black Fest and asked to see more of Ms. Bioh's work.
The theater decided to produce "School Girls," Ms. Chase said, because it explored "the impact that beauty standards have on young women in a way that is incredibly funny and urgent." Once MCC had signed on, Ms. Bioh spent the fall furiously rewriting the play even while appearing in "In the Blood." (On her Facebook feed, there are pictures of her in costume, typing away.)
...As a first-generation American, Ms. Bioh said that she feels "an incredible responsibility in getting people to understand and empathize and sympathize with all of the characters."
Read the article in full here.

Portland Center Stage is committed to identifying & interrupting instances of racism & all forms of oppression, through the principles of inclusion, diversity, equity, & accessibility (IDEA).