"Fast-moving, furiously funny ... a must-see!" –Theatre Eddys
January 19 – February 13, 2022
On the U.S. Bank Main Stage
A video* of this show will be available for viewing from February 7-13. Get a ticket here.
From the acclaimed playwright of Cambodian Rock Band!

San Francisco. 1989. Basketball standout Manford Lum is a fast-talking, dominating teenager on the street courts of Chinatown. But when he elbows his way onto a college team traveling to Beijing for a "friendship" game, the outcome isn't what anyone expects. Traversing history that is both personal and political, this sharp and funny play pits a U.S. coach against his Chinese counterpart — and countrywide protests and cultural revolution against their deeply personal tolls and generational fractures.
The celebrated playwright of Cambodian Rock Band, Lauren Yee uses her father's basketball heroics and the student-led demonstrations that rocked the world as a springboard for this moving story that keeps the tension rising right up until the final buzzer.
A co-production with Artists Repertory Theatre.
"A beautiful play with vibrant characters and rich history crackling with fresh dialog." –BroadwayWorld
The recording of this production is being offered as an accessibility option for those who are unable to see the show in person. The recording will be taken from a single camera, placed near the back of the house. It will offer a view of the full stage and overall experience, rather than close-up shots of individual performers. Get a ticket here.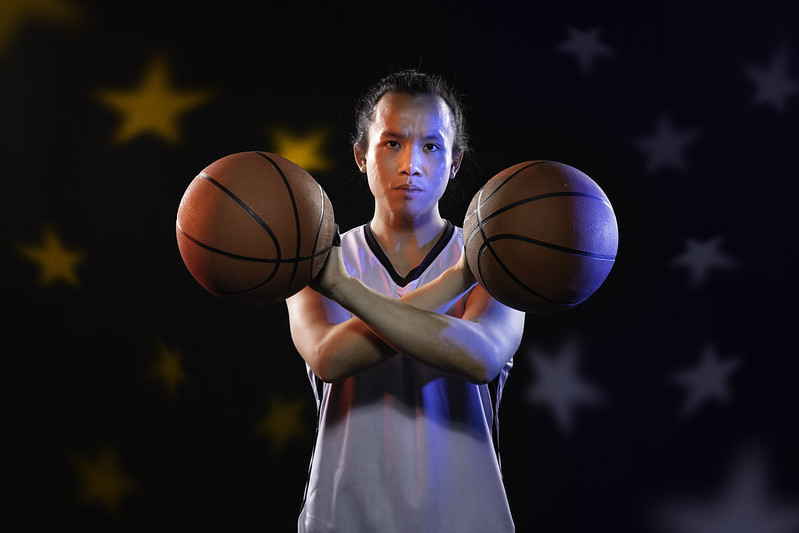 The Great Leap Plot Summary
Please note, this summary contains spoilers.

In 1971, during the height of China's Cultural Revolution — a time when the Communist Party of China, led by Chairman Mao Zedong, hoped to establish China as an anti-capitalist world power — American basketball coach Saul Slezac visited China to coach a Chinese basketball team. When he left, his translator, Wen Chang, was made the team's new permanent coach.
Eighteen years later, in San Francisco's Chinatown, Chinese American phenom point guard Manford Lum leaves his mother's funeral to try out for the team Saul is taking back to China for a "friendship game" between him and his old friend Wen Chang. Though Manford is short, too young, and only has a month to train with the team, Saul allows him to join them on the trip. Saul is quoted as saying that no Chinese team will ever beat an American team, and Wen Chang wants the opportunity to prove him wrong.
The team arrives in China in June 1989, during a time students in Beijing and around the country were protesting the Communist Party. These protests were widespread but the heart of it beat in Tiananmen Square. Manford finds himself swept up in the protests. When Party officials see a picture of him with protestors, he is banned from playing in the exhibition. Manford finds his way to Wen Chang's apartment to plead with him, only to learn about a deeper connection between them. Wen Chang is actually Manford's father, and his mother fled China while she was pregnant with him to keep him safe.
On the day of the game, China's team is solidly beating the American team but in the final moments, Manford comes into the game despite being banned and changes the tide. The Party leaders are unhappy with the outcome of the game and knowing that he may be punished for the loss, Wen Chang sends a letter to Manford acknowledging his relationship with him and his mother before joining the protests in Tiananmen Square.
The Great Leap
Meet the Cast
Meet the Creative Team
Portland Center Stage is committed to identifying & interrupting instances of racism & all forms of oppression, through the principles of inclusion, diversity, equity, & accessibility (IDEA).