the ripple, the wave that carried me home
Like diving into a pool of water, suspending you with bright humor and healing depth.
October 8 – 30, 2022
On the U.S. Bank Main Stage
Like diving into a glorious pool of water, this play suspends you with its bright humor and healing depth.

When Janice is pressed to return to her hometown and speak at a ceremony honoring her father, she has to reconcile with the childhood she's tried to distance herself from and forget — one defined by her parents' political activism and fight for the integration of their local swimming pools. Drawing on history that spans from 1930s segregation to the Rodney King trial and beyond, this deeply moving story explores the joys and challenges of forgiveness, justice, and the weight of one's family legacy. Written by Tony Award-nominated playwright, Christina Anderson!
"Anderson is a gifted playwright you want to pay attention to. She has the voice of a poet." –Variety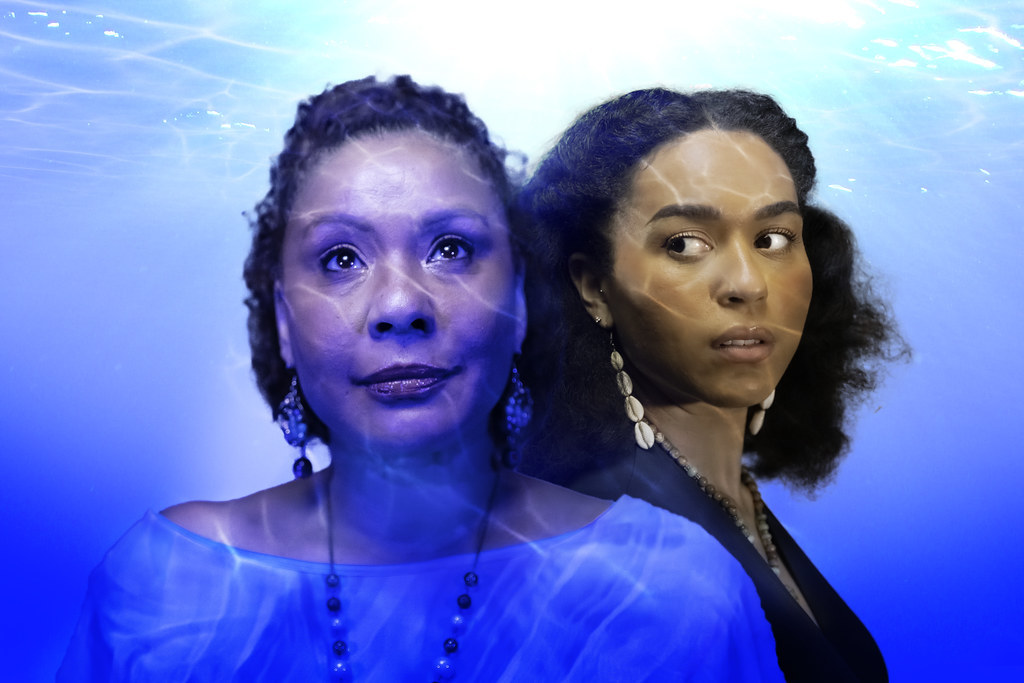 the ripple, the wave that carried me home
the ripple, the wave that carried me home Written by Christina Anderson
National Reviews
Christina Anderson —a 2022 Tony nominee for Best Book of a Musical for Paradise Square —has been named the winner of the 2022 Horton Foote Prize for her play the ripple, the wave that carried me home –Playbill

"A poignant, transporting, and quietly subversive story of racial justice, political legacy, and family forgiveness." –TheaterMania

"Powerful … brings every period to life with vivid immediacy … Anderson's enthralling language is peppered with brilliantly evocative turns of phrase." –Bay Area News Group
"Christina Anderson has written a touchingly humorous and passionate play that explores racial justice, family dynamics, and the importance of forgiveness. She has captured the essence of decades of a family's search for racial justice using only her sparkling talent, elegant direction, four excellent actors, and a creative stage set." –Berkeleyside
"Anderson's brilliant writing shows evidence of a careful hand … expertly telling a story of political and familial turmoil … every vignette of a memory passed is immaculate. The work is deeply empathetic, nuanced and above all, honest." –The Daily Californian
"In her moving new drama … playwright Christina Anderson gives us what we want — or, more accurately, what we need. A generous and empathetic writer, Anderson allows for triumph amid the tragedy and for growth and understanding amid hostilities and resentments … she even leaves us swimming in the possibility of joy." –Chad Jones' Theater Dogs
Portland Center Stage is committed to identifying & interrupting instances of racism & all forms of oppression, through the principles of inclusion, diversity, equity, & accessibility (IDEA).