A Christmas Memory -paired with- Winter Song
November 18 — December 31, 2017
In the Ellyn Bye Studio
Previews are Nov. 18-22 | Opening night Nov. 24
"A Christmas Memory" By Truman Capote
"Winter Song" Created by Merideth Kaye Clark and Brandon Woolley
Directed by Brandon Woolley
Come early to enjoy the on-stage bar, featuring wine, beer and hard cider, and write down a favorite winter memory that might be used in Winter Song!

A Christmas Memory
An autobiographical recollection of Truman Capote's rural Alabama boyhood, A Christmas Memory is a tiny gem of a holiday story, offering an unforgettable portrait of an odd but enduring friendship between two innocent souls — one young and one old — and their shared memories of beloved holiday rituals.
-paired with-
Winter Song
The brilliant singer Merideth Kaye Clark (Fiddler on the Roof and The Last Five Years at The Armory, Wicked national tour) and director Brandon Woolley are creating an original presentation of favorite songs that celebrate winter and all it represents: love, loss, family, solitude, renewal and friendship.
"Winter is the most emotionally complicated season. The music that it inspires is rich. There are, of course, holiday songs. But we were more interested in the music that captures other winter feelings. Traveling home or hunkering down in the cold. The loneliness and isolation the darkness brings. The gatherings of families and communities." - Merideth Kaye Clark
Who's Who:
View the cast and creative team bios.
Playbill:
Explore the playbill.
Run Time:
Approximately 90 minutes, no intermission.
Note:
Recommended for ages 12 and up. Children under 6 are not permitted at any production at The Armory. This production contains gluten (cookies!) and incense.

Resource Guide:
Download resource guide (PDF)
Performance Times
Evenings: Tuesdays – Sundays at 7:30 p.m.*
Matinees: Saturdays and Sundays at 2 p.m., Thursdays at noon*
*Schedule may vary for some shows. Please check our season calendar to confirm.
Related News & Reviews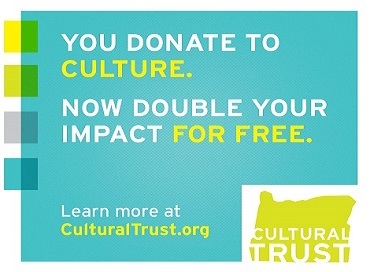 'Tis the season for giving — including donations to your favorite arts and culture nonprofits! Find out how to double the impact of your gifts.