A Magical Collaboration, Part 1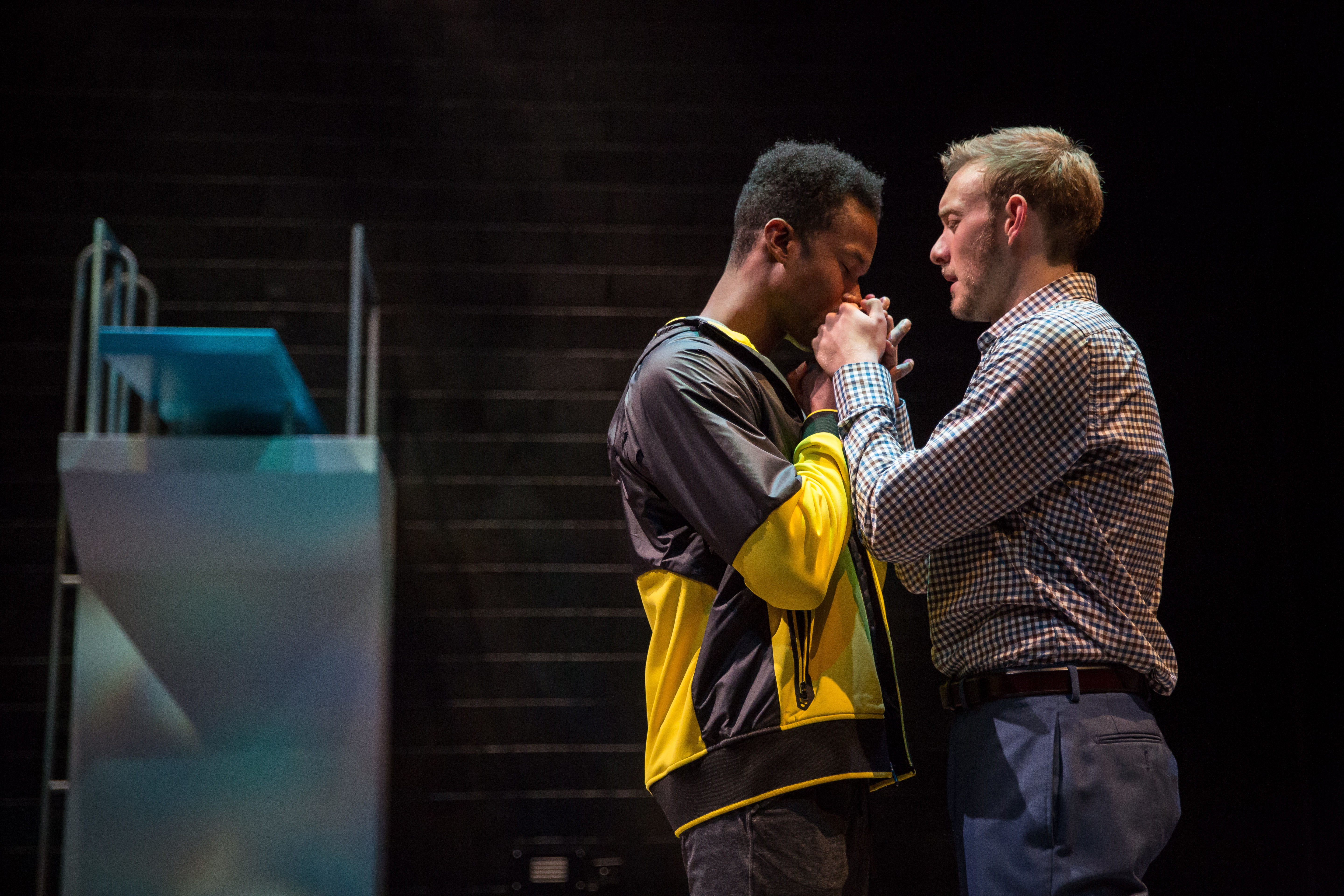 An interview with playwright Andrew Hinderaker:
The Magic Play is the result of a multi-year collaboration between playwright Andrew Hinderaker and magician and actor Brett Schneider. While the play was having its rolling world premiere at Goodman Theatre and Olney Theatre Center, Andrew and Brett spoke about their love of magic and their work on this stunning theatrical hyrbid. Read the interview with Andrew Hinderaker below and the interview with Brett Schneider here.
What sparked the idea for The Magic Play?
I have been a fan of magic for a very, very long time. I had an uncle who was both a professional set designer and an amateur magician. And he taught me my very first magic trick when I was a little kid. On a larger level, I just like what magic can do as a form of theater. For me, the essence of theater is its impermanence. The idea that we are in this space together for a limited amount of time. I think magic in some ways captures the essence of that so beautifully, and it is really about the profound beauty in the theatricality of a moment.
That idea of a moment that wakes us up or shifts our perception or teaches us we've been looking at exactly the right thing, but somehow we still missed something, is such an extraordinary experience as an audience member — to sort of supercharge us to be more present, to be more awake. I think that is the essence of theater at its best. I've been to magic shows where people are gasping out loud, screaming profanities inadvertently, or where they've just burst into tears. And I can't help but ask: why doesn't the theater feel like that more often?
That was the initial inspiration and I pretty quickly thereafter started working with Brett Schneider — we came together in early 2013 — and started talking about this piece. Initially, I reached out to Brett just to talk about magic and why he does it, and by really the end of the first meeting I thought, "I've got to try to write the role for this person."
What did you discover during the development process?
I was interested in telling a piece about a theater artist that was broken in some way. And when I got into the world of magic I think one of the things that struck me was this sort of intrinsic metaphor of someone who can never be fully present for all of these miraculous experiences they were providing for somebody else.
Being a playwright is not totally unlike being a magician: you are crafting an experience, you are manipulating an audience. And one of the things that interests me is how do I loosen that grip a little bit as a playwright. How do I become more of a generous theater artist, both toward the collaborative team that I work with and the audience that we're fortunate enough to engage with? What does that mean to give up a little control? And I think that's a big part of what we're exploring in this play.
What will you take with you to your future work?
A lot. For me, [magic] sort of raises the bar for what you demand from a piece of theater. One of the things that's so rewarding about this play that I'll continue to take into future work is that this can only happen in the theater. More and more, I'm interested in writing theatrical events rather than plays, and this has been a huge inspiration for continuing to lean into that.
Interview by Emily Sorensen, Dramaturg, Olney Theatre Center
Portland Center Stage is committed to identifying & interrupting instances of racism & all forms of oppression, through the principles of inclusion, diversity, equity, & accessibility (IDEA).