Audience Reviews of "The Magic Play"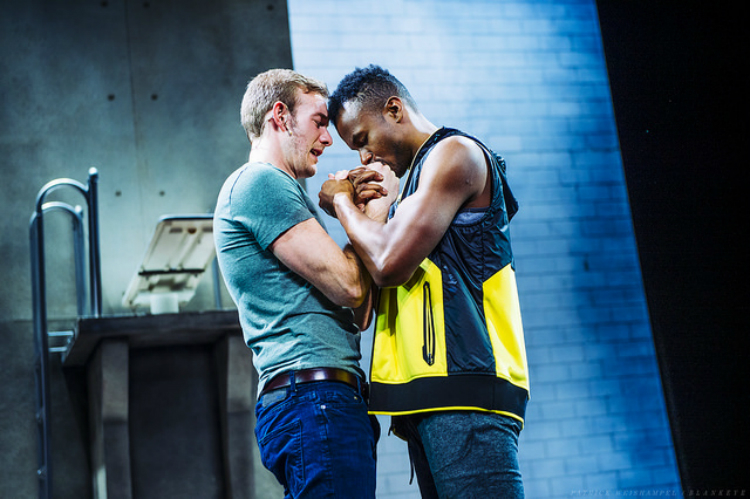 What people are saying on Facebook:

"My mind is still spinning from seeing this. Was it real? Was it magic? Does it matter? It was an evening unlike one I've ever had in the theater and that alone is magic. Thank you."

"One of my favorite shows at PCS this season! really fun and thought provoking."
"I've been trying to explain this show to other people and end up just saying, "trust me, go see it!"

"It was an enchanting, sweet, complex examination of adult relationships. With magic! It asks, what is real?"
"Wow — just saw The Magic Play at Portland Center Stage at The Armory and it is phenomenal. A must see. HIGHLY recommended!!!"
"Amazing acting from the small cast. The main star/magician, played by Brett Schneider, obviously knows his way around a deck of cards and executes his magic effects flawlessly. And his acting skills are top notch!"
"Fantastic show. Astonishing magic and a sweet story beautifully acted."
"Very thought provoking and amazing magic tricks!!!"
"This production is essentially a magic show disguised as a play. So, go support live magic and see The Magic Play."
"I loved it!"
"An absolutely must see show!!!!!!!"
"Spectacular!"
"This is an excellent production. The storyline is surprising and the magic is simply part of the story, not just a Vegas magic show. Highly recommend it."
"What an amazing show! Great chemistry between the two leads. I felt so much great emotions! The magic was so great and it made me feel like I was a kid again. And the end was the best!"
"Fantastic play. The chemistry between the two was amazing! I went home trying to explain the play and finally just said, 'just go see it!'"
"I saw it opening night and have not stopped thinking about it. It really is stunning."
'Fantastically magical! Go immediately!"
Portland Center Stage is committed to identifying & interrupting instances of racism & all forms of oppression, through the principles of inclusion, diversity, equity, & accessibility (IDEA).