Immigration Symposium with Catholic Charities
Join a panel of diverse community leaders who will engage participants in dialogue, reflection and inspiration in facilitated round tables to address the ongoing need for individuals and communities to be advocates for the needs of their communities. Featuring a keynote address by Oregon's Attorney General, Ellen F. Rosenblum.
Following the keynote, a panel of experts from the community will share their unique perspectives. The panel will include Judge Michael Bennett (Retired), Portland Immigration Court; Mike Krantz, Captain, Portland Police Bureau; and Lucrecia Suarez LCSW, Director of Western Conexiones. Moderated by Ron Silver, Former Assistant U.S. Attorney and Advisory Board Member of Catholic Charities' Center for Immigration Defense.
The symposium will conclude with breakout sessions. Attendees can choose to hear more about one of three breakout topics:
Social and Mental Health Impacts of Migrant Individuals and Families
Identifying Fast-Changing Trends in Immigration Enforcement and Detention
Humanitarian Relief Under Threat and Response from Social Service Agencies.
Sunday, November 19
9 a.m. - 12:15 p.m.
FREE
Complimentary snacks and drinks will be available.
Use the Promo Code "CHARITIES" for $10 off your ticket to Mojada: A Medea in Los Angeles. (Not available on previously discounted tickets or Area 4 seating, subject to availability).
Be sure to join us for our post-show discussion series immediately following our weekend matinees too. The full schedule and details can be found here.

About Catholic Charities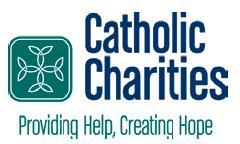 Inspired by the transformative power of God's love, Catholic Charities — the social service arm of the Catholic Church in western Oregon — partners with the most vulnerable, regardless of faith, to achieve lasting solutions to poverty and injustice. Catholic Charities envisions a society in which all people thrive economically, socially, and spiritually; cultivate diverse, respectful, and just communities; and recognize the inherent dignity and sanctity of human life.
Catholic Charities provides a broad array of programs and services for our community: Family Support & Counseling, Family Success/Economic Empowerment, Refugee Services, Legal Services for Immigrant Communities, Permanent & Transitional Housing, and Homeless Supportive Services.
Portland Center Stage is committed to identifying & interrupting instances of racism & all forms of oppression, through the principles of inclusion, diversity, equity, & accessibility (IDEA).