Minoru Yasui Day with Oregon Nikkei Endowment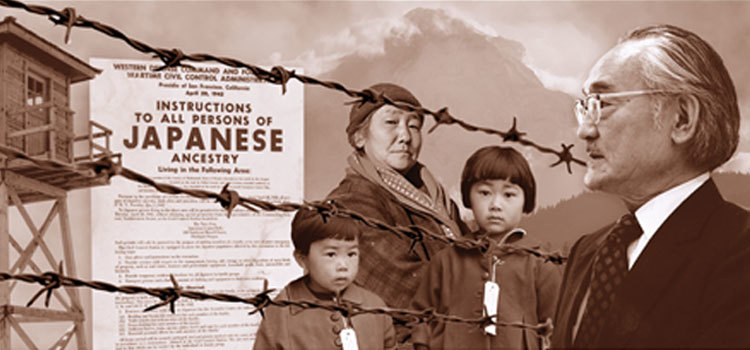 On March 28, 1942, Minoru Yasui, the first Japanese American to practice law in Oregon, walked the night streets of Portland in order to challenge a military curfew that he believed was unconstitutional and initiate a legal test case in the federal courts.
On March 28, 2018, the Oregon Nikkei Legacy Center plans a series of events to commemorate Minoru Yasui's civil rights legacy, starting with a march to The Armory, where winners of the 2018 Minoru Yasui Day Essay Contest will be recognized and awarded prizes; and the recently completed documentary film, Never Give Up! Minoru Yasui and the Fight for Justice (Part One) will be screened. Film director Holly Yasui and Min Yasui's attorney, Peggy Nagae, who is featured in the film, will take questions and explain the "Stop Repeating History" campaign that accompanies the amicus brief they are currently filing in the U.S. Federal Courts against the Muslim Ban.
Wednesday, March 28
4 - 6 p.m.
FREE!
Use the code "YASUI" for $10 off your ticket to And So We Walked.
*Promotional code valid on seating areas 1-3 only. Not valid on previously purchased tickets, student tickets or in combination with other discounts. Subject to availability.
About Minoru Yasui
During World War II, Minoru Yasui challenged the military orders that singled out innocent people because of their ancestry and/or national origin. The government argued that the exclusion of Japanese Americans from the West Coast was based on what they called "military necessity" and the U.S. Supreme Court accepted that justification without question. In 1983, Yasui reopened his wartime case with proof that the government had suppressed and falsified evidence proving that the curfew and subsequent registration, removal and imprisonment policies were based racial prejudice, and the U.S. District Court of Oregon vacated his wartime conviction. Read more about Minoru Yasui here.
About Oregon Nikkei Endowment
The mission of the Oregon Nikkei Endowment is to preserve and honor the history and culture of Japanese Americans in the Pacific Northwest, to educate the public about the Japanese American experience during World War II, and to advocate for the protection of civil rights for all Americans. More here.
Attend this event for 250 points on PlayMaker! Look for a sign containing the code to enter here for points. Sign up or sign in at pcsplaymaker.org.
Portland Center Stage is committed to identifying & interrupting instances of racism & all forms of oppression, through the principles of inclusion, diversity, equity, & accessibility (IDEA).