Photos: "Lady Day at Emerson's Bar and Grill"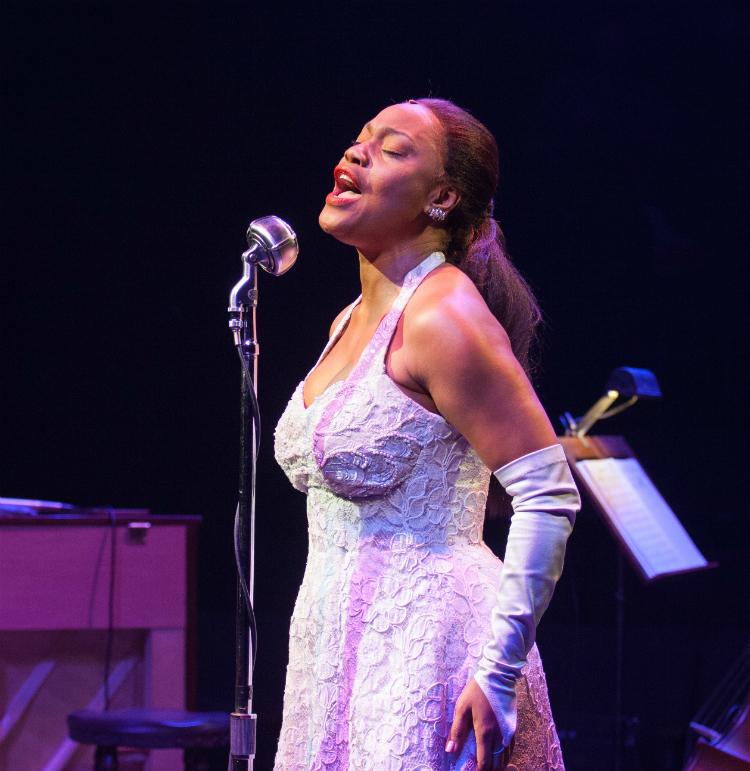 "Deidrie Henry as Billie Holiday is, in a word, sublime. She takes this incredibly juicy character and effectively makes the audience feel joy, grief, and everything in between. Her voice, showing undeniable characteristics of Billie Holiday is one of it's own."
– Taylor Clemons, BroadwayWorld.com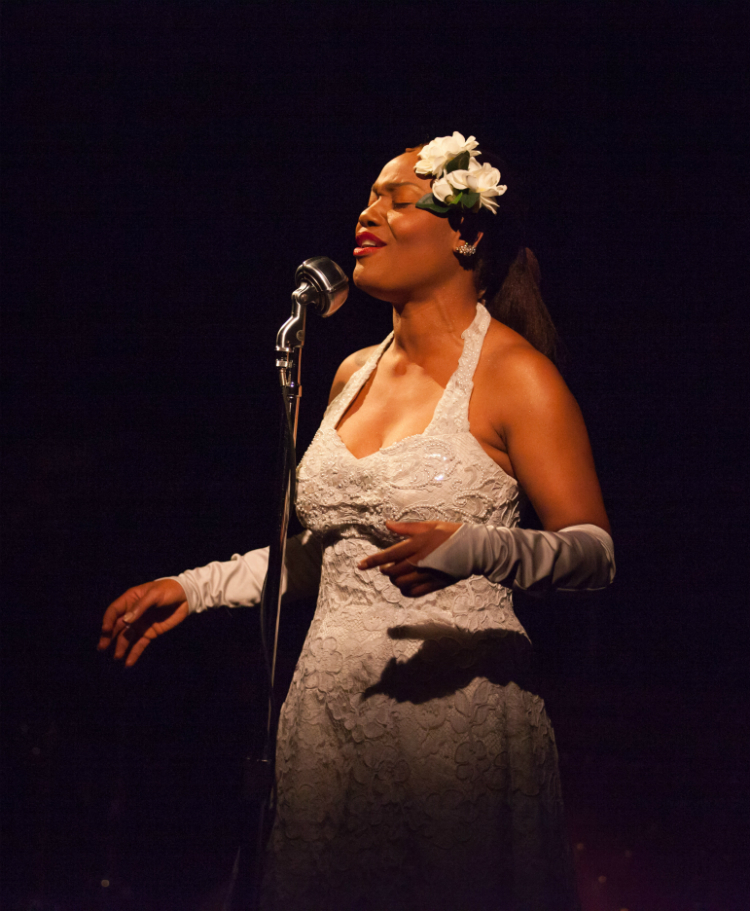 "A fantastic musical performance by Deidrie Henry as Billie Holiday." – Rick Redding, Louisville-KY.com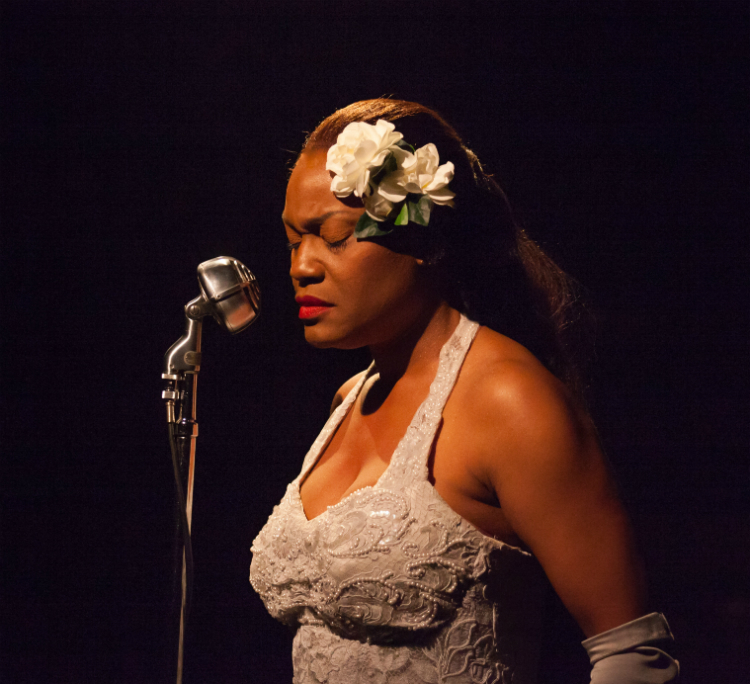 "With Deidrie Henry as Holiday, the audience soaked up Henry singing Holiday's music and telling her stories." – Elizabeth Kramer, The Courier-Journal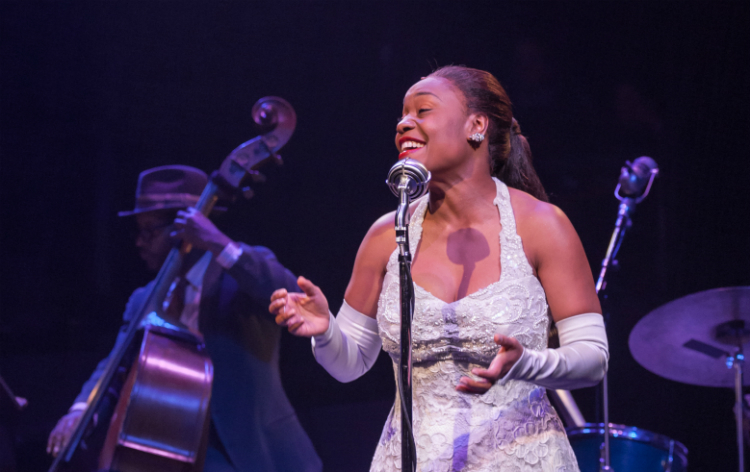 "Ms. Henry brought Lady Day to life in a performance that I won't soon forget." – Annette Skaggs, Arts-Louisville.com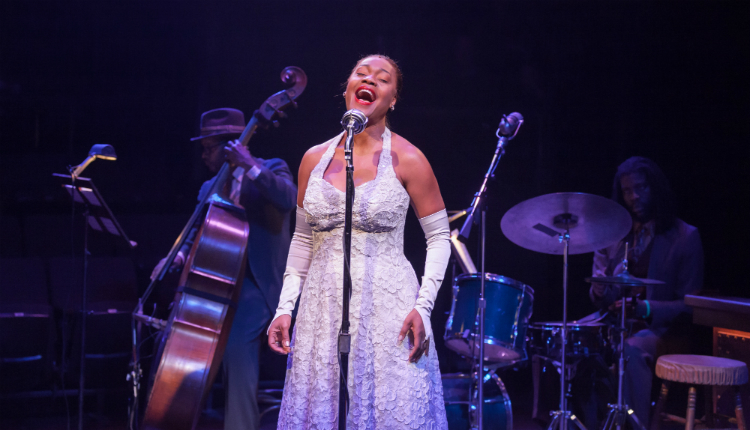 "Overall, I absolutely adored this production. Henry's breathtaking performances as one of entertainment's most tortured souls is worth the price of admission. She gives us a unique look into the psyche of a woman who while adored by all, seemed never truly happy." – Taylor Clemons, BroadwayWorld.com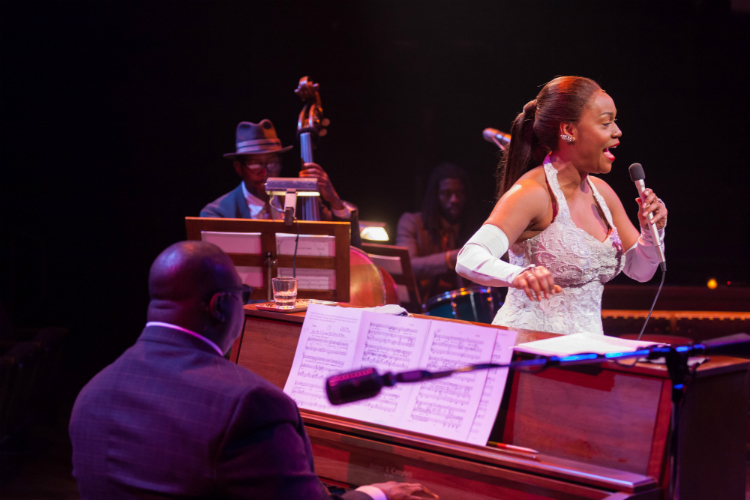 "Critics routinely talk about the emotional power of Holiday's music — but what strikes me about her art is the restraint, clarity and lack of sentimental histrionics in her live and studio recordings. This production is a fine tribute to that spirit."
– Marty Rosen, Leo Weekly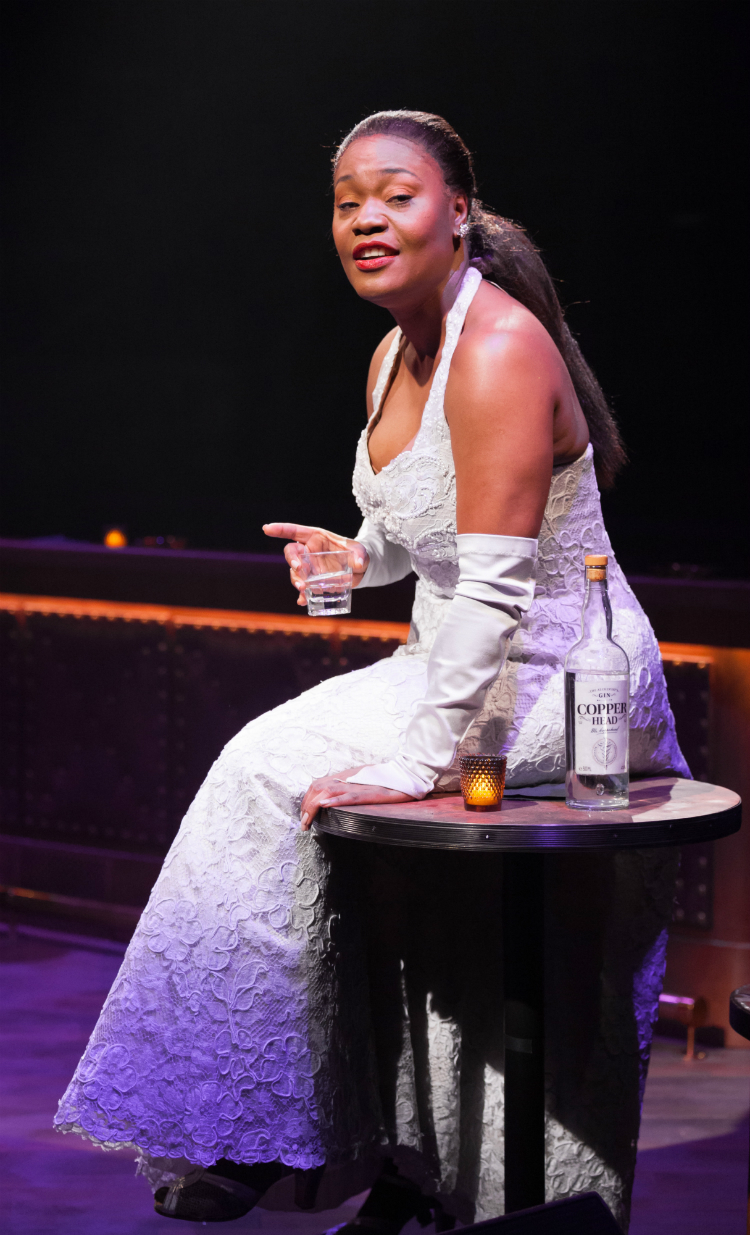 "It was powerful, sad, raucous and entertaining. Exceptional performances." – Audience response
Pictured: Deidrie Henry as Lady Day in Lady Day at Emerson's Bar and Grill at Actors Theatre of Louisville. All photos by Bill Brymer.
Portland Center Stage is committed to identifying & interrupting instances of racism & all forms of oppression, through the principles of inclusion, diversity, equity, & accessibility (IDEA).