Reviews of "Constellations"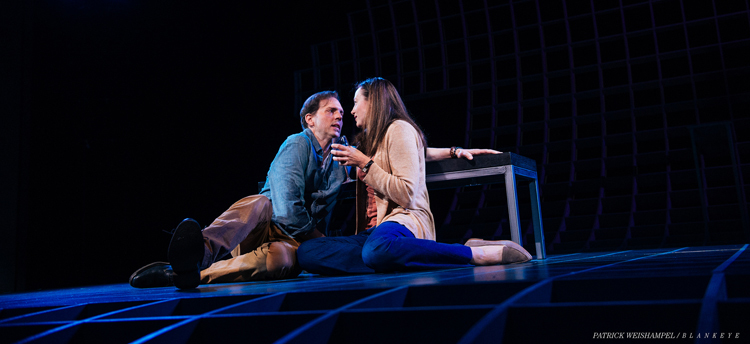 "Constellations is a smart, occasionally funny, and ultimately devastating play that accomplishes an impressive feat: it provides enough love and physics to be perfect for hopeless romantics and science nerds alike!" -BroadwayWorld
"In the two-hander, three- to four-hankie romantic comedy that launched at Portland Center Stage this weekend, a pair of Brits race through time and space portals, revisiting the moment they met, their first kiss, their first fight and the Big Breakup again and again ... In Constellations .... you're constantly fascinated and surprised by where you're going next." -The Oregonian
"Ultimately, it's not just the novelty of a mind-bending premise that makes this show, which is directed by Chris Coleman, resonate. It's the humanity of these characters and their predicaments, as brought to us by a skilled and sensitive pair of players." -Oregon ArtsWatch
"[Silas Weir Mitchell] evokes great pathos and can control the room with a facial gesture. ... [Dana Green] fizzes with energy, and can turn her character on a dime/sixpence ... Portland Center Stage has definitely saved the season's best for last." -Portland Tribune

"In the hands of such capable actors, the play dances through its complex premise with energy and purpose. For a play based on theoretical physics, Constellations twinkles with romance." -EDGEMedia
"Constellations succeeds as a very intimate, sometimes hilarious, and often tender, play. Kudos to Green, Mitchell, and director Coleman for bringing so much to this production!" -Judy Nedry

"Constellations" greatest asset is its steady and sure balance of the simple and complex. This makes it both a stimulating and relaxing neural-massage." -The Crippled Critic

Portland Center Stage is committed to identifying & interrupting instances of racism & all forms of oppression, through the principles of inclusion, diversity, equity, & accessibility (IDEA).