From The Director: Rose Riordan on "Kodachrome"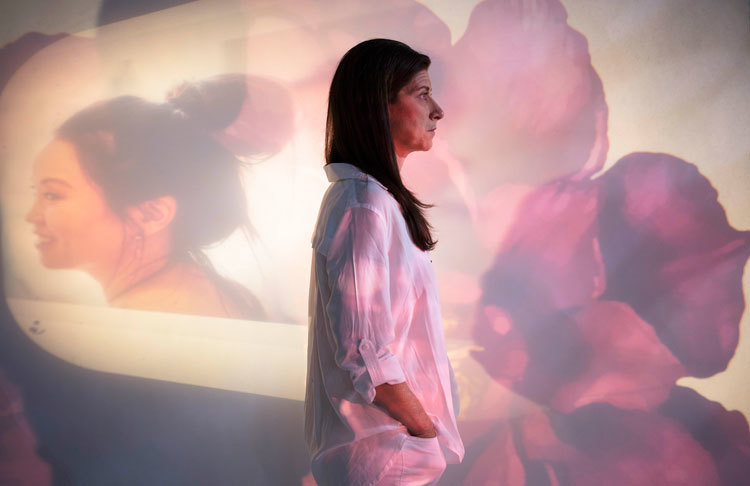 We were first introduced to Kodachrome in 2015 as part of JAW, our annual playwrights festival, when it was workshopped under the title Colchester. During the Big Weekend of public readings, it became clear that this play was special and one we wanted to premiere in an upcoming season. The new title, Kodachrome, is a nod to the central character, The Photographer, and to the process of life.

The story in this play is less about plot and more about the moments that we all live through. Each of the characters in the small, Northeastern town of Colchester are trying to connect — to love, to themselves, to someone else — or, in some cases, to disconnect. The Photographer is our narrator and witness. She knows the characters well and makes observations through her lens, not only as a photographer, but as a friend and fellow inhabitant of this town.
I like plays that ponder existence through small ordinary moments. As I've been preparing to go into rehearsals, I keep thinking about this quote from the play that shall not be named:
Tomorrow, and tomorrow, and tomorrow,
Creeps in this petty pace from day to day,
To the last syllable of recorded time;
And all our yesterdays have lighted fools
The way to dusty death. Out, out, brief candle!
Life's but a walking shadow, a poor player,
That struts and frets his hour upon the stage,
And then is heard no more. It is a tale
Told by an idiot, full of sound and fury,
Signifying nothing.
Mr. Shakespeare. Such a way with words.
Portland Center Stage is committed to identifying & interrupting instances of racism & all forms of oppression, through the principles of inclusion, diversity, equity, & accessibility (IDEA).