Reviews of "Kodachrome"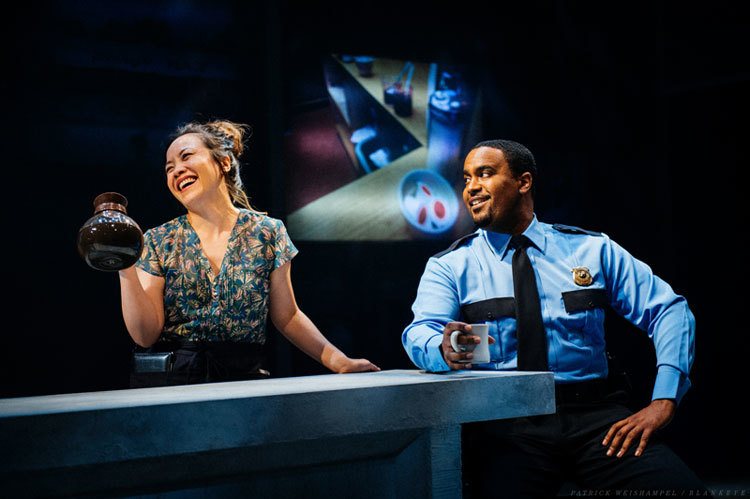 A Living Photo Album of Romantic Vignettes
"Kodachrome is somewhere between an ensemble love story, a mischievous comedy and a supernatural dream." -Willamette Week
Love's Blurred Lines
"The fine cast of Kodachrome makes quick, punchy work of the play's rapid-fire scene changes under Riordan's usual sharp direction." –The Oregonian
A Photographic Journey of Being Human
"It's tender and poignant and awkward and funny all at the same time - you know, just like life." –BroadwayWorld
A Play About Love
"This is a beautiful play – understated, tricky, often humorous, and universal. ... Everyone in this show delivers wonderful performances." –Judy Nedry Reviews
Love, Living and Loss
"This story harkens back to a time and place in our Pasts and gives us a glimpse of the make-up of people stripped of all the trappings of an electronic world ... And the performances were top-notch." –Dennis Sparks Reviews
"Kodachrome captures the nostalgic pull of photography ... the play intermixes moments of gut-wrenching sadness with lighthearted humor, all while forcing the audience to pause and confront each emotion with the click of a shutter." -Portland Mercury

What people are saying on Facebook:
"Fun, enjoyable, thought provoking all in one."
"Whimsical, funny, and then suddenly so moving."
"Excellent play! I loved it!"
"I felt so many different emotions during the play and loved having a Q&A with the cast after. Wonderful."
"Funny, smart, and touching."
"Excellent production. Very moving."
Portland Center Stage is committed to identifying & interrupting instances of racism & all forms of oppression, through the principles of inclusion, diversity, equity, & accessibility (IDEA).