Siren Improv Giants at The Armory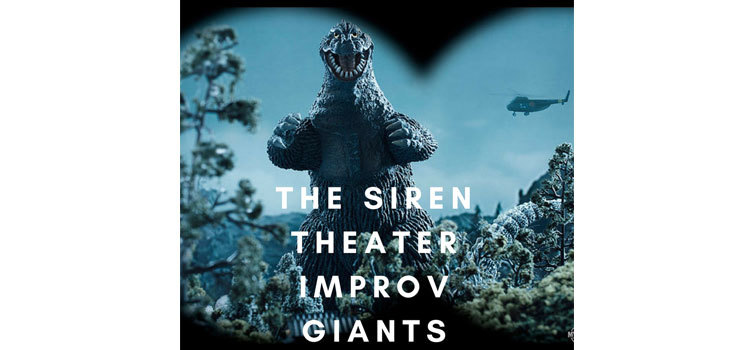 George Bernard Shaw is a literary giant, so it's only appropriate that The Siren Theater Improv Giants tackle one of Shaw's most popular plays. Join The Siren Theater's favorite improvisers for a one-night only send up of The Armory's upcoming production of Major Barbara.
The Giants are improvisers from all over the city who perform all over the place, so when they get together, it is something special!
Sunday, April 29
7:30 p.m.
$10
Use the code "SIREN" for $10 off your ticket to Major Barbara.
*Promotional code valid on seating areas 1-3 only. Not valid on previously purchased tickets, student tickets or in combination with other discounts. Subject to availability.
About Siren Theater
The Siren Theater has been years in the making.
It all began in 2006 when Shelley McLendon started Bad Reputation Productions. McLendon rented spaces all over Portland to put up shows under Bad Reputation but a few years after starting Bad Rep, a few wonderful Portland performances spaces closed. One of the biggest obstacles for Bad Rep was finding an affordable and available mid size theater. Shelley had dreams of owning and operating her own theater space that would be the home of Bad Reputation, as well as be made available for other theater groups in town. She began looking for a space in 2013 and after several disappointments, found the historic Chinese Consolidated Benevolent Association building in Portland's China Town. With the help of some amazing and angelic friends, The Siren Theater opened in October 2015.
(To hear Shelley and other Portland comedy makers talk about the scene, watch the City Club of Portland Friday Form recorded on June 3, 2016 HERE)
Attend this event for 250 points on PlayMaker! Look for a sign containing the code to enter here for points. Sign up or sign in at pcsplaymaker.org.
Portland Center Stage is committed to identifying & interrupting instances of racism & all forms of oppression, through the principles of inclusion, diversity, equity, & accessibility (IDEA).