October 29 — November 20, 2016
On the U.S. Bank Main Stage
Previews are Oct. 29 - Nov. 3 | Opening night Nov. 4
By Bekah Brunstetter
Directed by Rose Riordan
You have died of dysentery! For those who grew up playing "The Oregon Trail" computer game, dysentery was serious business. In this fresh and funny retelling of our history, two Janes traverse The Oregon Trail. "Now Jane" is playing the computer game in 1997; "Then Jane" is in a covered wagon in 1848. A judgey game show narrator, a domineering sister and two oxen try to corral the two Janes. Fate maneuvers them both to a conclusion that changes their lives and sends them to the end of the trail.
Run Time:
Approximately 90 minutes; no intermission.
Who's Who:
View the cast and creative team bios.
Playbill:
Explore the playbill.

Note:
Recommended for ages 17 and up. Contains mature content, explicit language, sexual situations and partial nudity. Children under 6 are not permitted at any production at The Armory. If you die of dysentery and can't make it to the show, we will NOT refund your tickets.
Perspectives Series:
Post-show conversations following the matinee performances on November 6, 12 and 13.

Resource Guide:
Download resource guide (PDF)
Please check back here closer to this show's start date for casting news, related features and more.
"With a script that's brash and funny, a cast of talented actors with great comedic timing, and deft set design, The Oregon Trail is a fun show ... for anyone who grew up playing "Oregon Trail" or came of age in the '90s, The Oregon Trail hits all the marks."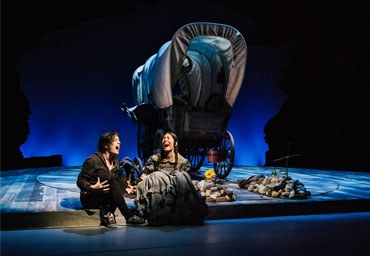 From The Outsiders to Little Women, Growing Pains and My So-Called Life, Bekah Brunstetter's play The Oregon Trail has us reminiscing about our favorite coming of age tales.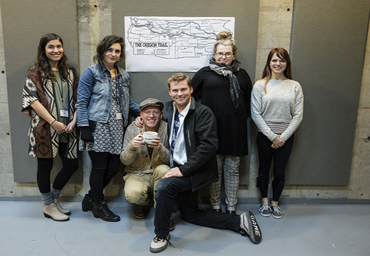 Learn about the team battling dysentery in The Oregon Trail.